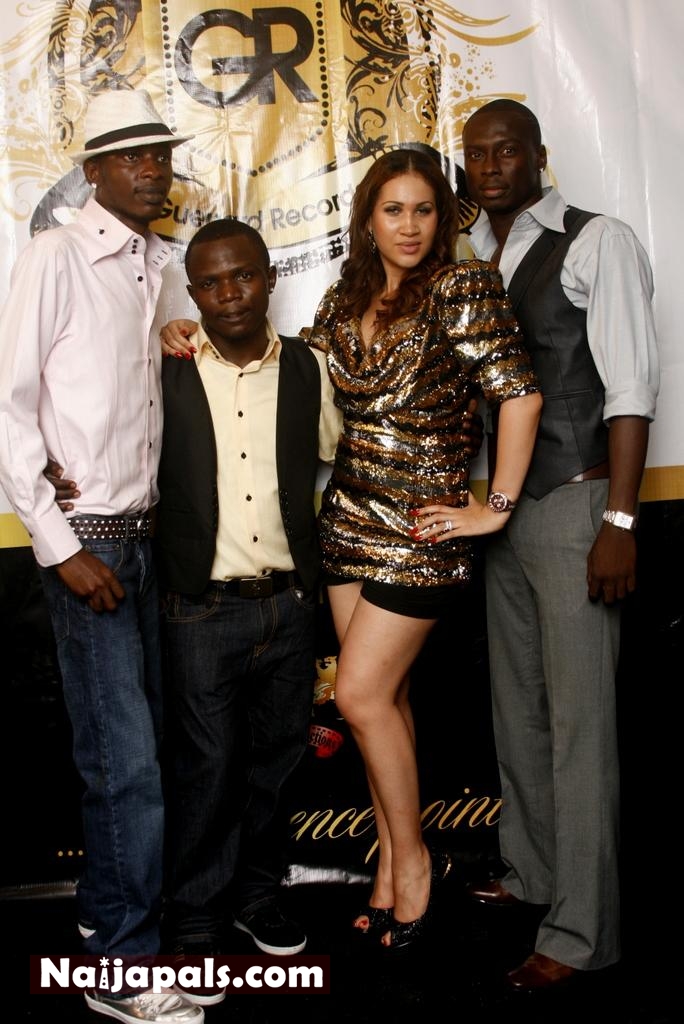 These are indeed tough times for ex actress caroline ekanem-danjuma. she is a perfect example of when one says''the rich also cry''. According to what olofofos are whispering the bubble burst for caroline on new years day 2011.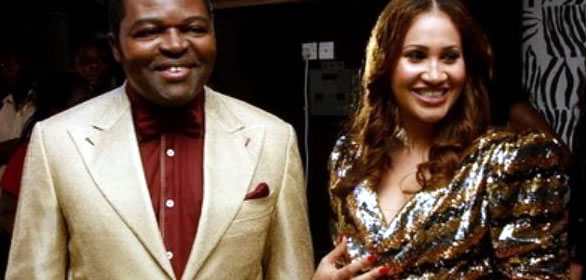 ''she rented an apartment for her former artistes and took a room inside where she used to frolick with her male friends.problem started when caro fell out with those who had her secret meanderings at their palm.these supposed close allies reported her escapdes to an already suspecting musa danjuma who immediately moved into action.she is accused of having tango-ed with some of the artistes she signed on guepard records.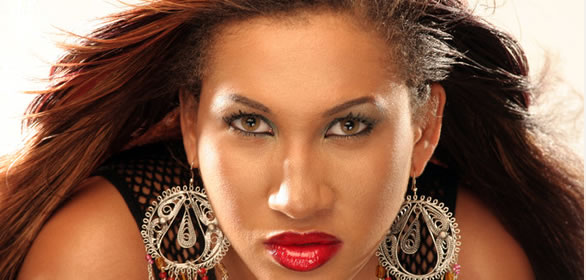 Because of these allegations she has been incarcerated in her parkview home and placed incommunicado by the hubby after being stripped naked in her matrimonial home in front of the domestic staff,but for her husbands daughter named mary,caro would have been pushed out of her supposed home in parkview.

The actress has been forbidden access to twitter,facebook, Naijapals


and any other social network online,the only time she gets to know what is happening is only when the husbands daughter mary visits her in her mini prison.

Guepard productions/records,the company caro runs was finally closed down on the 29th of december 2010 under ty danjumas instruction.All the millions of naira given to her to execute projects for the company she squandered all on expensive bags and shoes.

After the closure of the company a certain staff of hers took one of the companys car away and the car was just recovered on friday january 21,2011,the guy and the editor kayode are cooling off in police station as at press time.also one of her cameras with a mac pro laptop in the editing suite have vanished into thin air.

As at the time of filing this report,the ex actress is not allowed to see her kids and her phones have been confiscated,when she wants to go out,she is not allowed to go out alone and someone escorts her to wherever she wants to go and brings her back.

The family is really trying to cover up this big disgrace because they detest this kind of negatvie publicity. guepard records was a big failure because caro was just interested in spending the money, for the brief period she was boss,she changed 4 general managers in 12 months.4 accountants in 12 months, 3 editors in one year and countless infidelity accusations trail her.
she even fell out with hilda ekama,her best friend who used to double as her personal assistant''.

I honestly pray that this young lady survives the storm threatening to swallow her at the moment and that she learns from the mistakes that has put her in the situation she has found herself.

I also hope she learns how to treat people from now on,being money drunk and treating people wrong aint right!. God please,intervene in this matter and set things right...hopefully there will be no denials.!

As for those who blew the whistle on her for this gist....wetin be una gain now?

??

Anyway I don talk am
---
Posted: at 25-01-2011 07:05 PM (12 years ago) | Addicted Hero