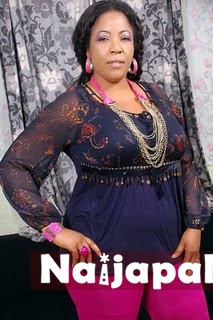 They used to be best friends. Don't know what caused their 'wahala' but here's what actress Chioma Toplis wrote on her facebook page on June 20. - "Please any one that knows actress Oge Okoye should tell her to free me o, as i am very very busy with my business which is why i am in Nigeria and do not and will never have time for her idle gosips and side talks. While you do please tell her also to concentrate in taking care of her children as i am doing too, and stop wasting her time discussing me as i am not the cause of her failed marriage.

Chioma wrote again: "While Oge Okoye is biting the fingers that fed her, she should also remember that those fingers could still choke her, especially MINE"
Oge is yet to respond.
Posted: at 29-06-2011 08:33 PM (11 years ago) | Gistmaniac