Like the biblical prodigal son, 17-year-old Edwin is lamenting the misdemeanour that has brought him to the Special Correctional centre for Boys, Oregun, Lagos, all the way from Edo State.

He told PUNCH METRO that he was waiting for a day that he would be able to go back home; kneel down and beg his father for forgiveness and a second opportunity to go back to school and make something of his life.

For Edwin, gambling was a second nature. He said he never heeded the advice of those who seemed to care for him, as he continued unabated in his bad hobby.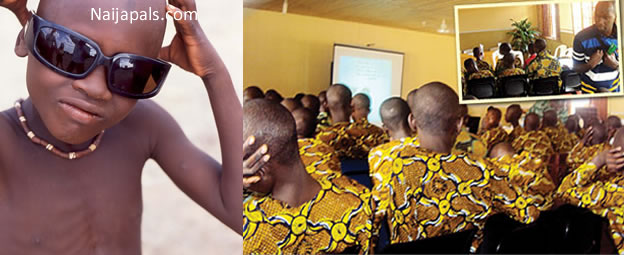 He said although the gambling was on a small scale, it however had a maximum impact on his life as he never concentrated on his studies. Thus at 16 years in 2010, he was still a pupil of JSS1 in a secondary school in Benin, the capital of Edo State.

He soon ran into trouble on January I5 ,2010 when he ran out of luck and lost N15, 000, which was meant for his school fee at a popular casino house in Benin.

He said, "I started working at a nearby bakery in my neighbourhood in order to get the money I squandered at the game house back before my father found out. I was able to gather N4, 000 after working there for a month.

"After waiting endlessly, the school principal called my dad and told him that I still owed the school fee. My dad found out what happened to the school fee and was very angry with me. He flogged me mercilessly. The second day, I ran away from home in anger and headed for Lagos," Edwin said.

He recounted further to PUNCH METRO that when he got to Lagos, he had nowhere to go to as he could not remember his aunt's address. Since he did not have the money to return home and because of pride, Edwin joined hundreds of other homeless youths, walking aimlessly and sleeping around on the streets.

After staying on the street for weeks, he and some other homeless persons were apprehended by the police. He said they were suspected of been criminally minded.

He said, ''We were taken to court, from there we were transferred to the remand home for rehabilitation."

Edwin is now one of the over 100 inmates at the special correctional centre. He said as soon as he is discharged from the home and reunite with his family; "I will beg my father for forgiveness and promise never to do such a thing again. I also want to go back to school and begin from where I stopped."

However, in a bid to help Edwin and other inmates in their transition to the larger society, a Non-Governmental Organisation, Masterpiece Resource Development Centre has started a mentoring programme for them at the special correctional centre.

The mentoring programme will run for six months, and will involve over 30 facilitators from the NGO.The founder of the organisation, Mrs. Modupe Oyekunle, told PUNCH METRO that the scheme was geared towards helping the young boys at the remand home to discover their purpose in life by giving them the required psycho-social support that would help them positively in their transition back into the society.

''Our encounter with them today revealed that these boys can't wait to get back to the larger society. They simply do not know what to do and lack the self-actualisation to lead a good life when they go out of here,''
Posted: (9 years ago) on 25-08-2011 05:47 AM | Newbie