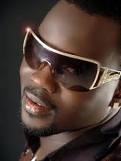 Wasiu Alabi pasuma wonder, is one of the few consistent fuji artistes who have been maintaining the lead since their debut into the world of music. The orobokibo king is no doubt a power drive in the Fuji music circle and remain the brand face of Fuji music in the modern era of hip hop.

To maintain his front roll in his music career, the tungba of fuji music, has just released another masterpiece album which is currently rocking the scene of fuji music and other fuji fun spots. The album titled 'influential' shows that pasuma wonder still have some danceable stuff in archives that can thrill his fans. The newly released album is all through tungba as fondly called his brand of his fuji music.In of the hit tracks,omo, the crooner emphasized on the importance of children and their purpose . He explained that children are valuable gift from God.He attributed them as a fortune bearer and a confidant.

In the same album, wasiu alabi pasuma paid a tribute to the late music icon,late sikiru ayinde barrister. He commended the goodwill of the late Fuji founder and prayed for his departed soul to rest in peace.
Posted: at 2-09-2011 07:17 PM (9 years ago) | Newbie