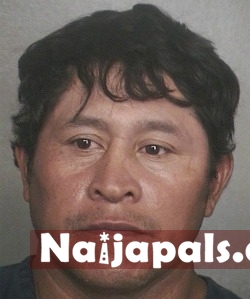 Even though Florida's bestiality ban didn't go into effect for another nine months, Tomas Bautista still received a jail sentence for his chihuahua-fingering episode back in February.

Whereas the new bestiality ban makes sexing an animal a misdemeanor, Bautista entered a plea of no contest on a felony animal-cruelty charge, and was sentenced to a year plus one day in jail. He'll get credit for the time he's spent in jail since he was caught violating the dog.

It was February 17 when Bautista's roommate arrived at their Oakland Park home and found Bautista drunk, according to the Broward Sheriff's Office.

Instead, Bautista told another roommate he was going outside -- where the small Chihuahua mix named Mimi followed him.

A little while later, one of the roommates heard the dog yelp, so he grabbed a flashlight and ran outside.

There, the roommate found the dog running away from Bautista, and Bautista passed out with his pants down.

The dog was bleeding, so the roommate called the cops and took Mimi to an animal hospital.

Bautista told BSO detectives that "he used his finger to penetrate the dog," and he was taken to jail for "segxwally assaulting" Mimi.

Bautista has about 50 days left to serve in the Broward County Jail.
Posted: at 17-02-2012 04:34 PM (10 years ago) | Upcoming