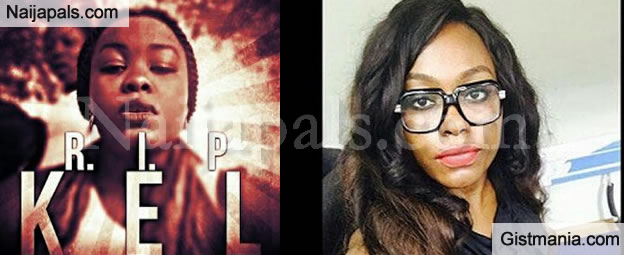 The Elder sister of a student of University Of Port-Harcourt (Uniport) who slumped and died last year, has also slumped and is now in coma...According to a mail sent in by a friend which read;
"Dear friend, I have a sister/friend who is lying critically ill in the hospital. Her name is Ijeoma Obroku. She is a young mother of 2 boys, (4 years and 5 months). She went to work on Wednesday, 10th March 2016, she was her usual cheerful self, talking and laughing with a colleague until she slumped on their way out of the office kitchen after having breakfast. .




What seemed like a minor exhaustion has extended to 6 days in the ICU in a medically induced coma with doctors fighting to save her life. Ijeoma is a hardworking mother, wife, sister and a daughter who deserves to live. What is more strange is the fact that her younger sister was the Uniport student who slumped while she was taking a bath in school and later passed away in a hospital in Port Harcourt late last year. .

The coincidence is too much. I ask that you please join us in a chain prayer to the Almighty God for healing from exactly 9pm -10pm or 10pm- 11 pm or 11pm-12 midnight (please choose a particular period that suits you)every day for 3 days starting today, Monday 14/03/16- Wednesday 16/03/16. When we agree and ask God, He will surely answer. Mathew 18: 18-20.

May God answer our prayers for nothing is too difficult for Him. Amen! Please do this for Ijeoma. God bless you. - From Amaka Nwosisi"
---
Problem with this article? Please email reporter[at]naijapals[dot]com or visit our contact page