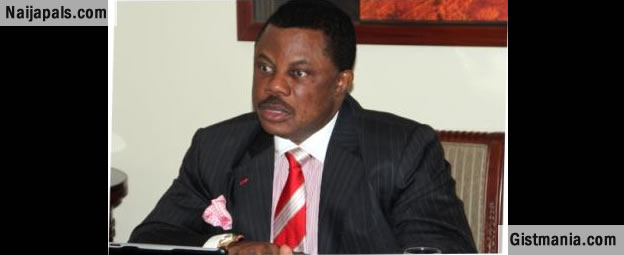 Members of the Independent People of Biafra (IPOB) took their call for a gubernatorial election boycott straight to one of the campaigners, Governor Willie Obiano, during Sunday service.

According to reports, IPOB members stormed St. Joseph's Catholic Church, Ekwulobia in Aguata local government area, just as the governor was settling into the service. Reporters mentioned eyewitness accounts which stated youths, including women, who were adorned in Biafra dresses and waving Biafra flags, besieged the gate of the church, chanting Biafra songs and shouting, "No election in Anambra State ", "We want referendum", and "No referendum, no election". A worshipper at the church said:


Quote

"As these IPOB members continued their confrontation with the police, their numbers continued to increase. I think they were reinforcing from Onitsha and before we knew what was happening, the area was full of IPOB people."


The Governor was reportedly undeterred in the face of the opposition, and mounted the podium to reassure Anambrarians that there would indeed be elections in the State come November


Quote

"He said nobody can stop election in the state and observed that most of the anti- election protesters are not from Anambra State."


Garba Umar, the Anambra State Police Commissioner confirmed the events.

---
Problem with this article? Please email reporter[at]naijapals[dot]com or visit our contact page