In furtherance of its trademark promotion of responsible governance and encouragement of complete public abhorrence of corruption, We had on Sunday 15th May 2012, published the story (and pictures) of the ongoing construction of a multi-billion naira edifice, belonging to governor of Edo State, Comrade Adams Oshiomhole, who is renowned for professing his association with the lowly and his disdain for ostentatious living.

"Buried in his hometown of Iyamoh, off Auchi-Okene Road near Auchi, the sprawling estate houses multiple swimming pools, fountains, multiple theatres for cinemas and live entertainment, and a huge events hall," we had written, adding that, "His widely perceived incorruptibility as a former labour leader and current public office holder completely negate all possible explanations for the source of the fund with which he has been prosecuting the construction of a grandiose multi-billion naira country home, which was a secret project until Saturday when it was unearthed."

Of important note is the manner and style of our conclusion, which reads: "As news of the stately mansion is certain to spread in the weeks ahead, Governor Oshiomhole will be faced with the uphill task of convincing his hordes of followers that the project has been funded with money other than public, and that he, being only a civil servant for many years until he became governor of Edo in 2008, has incorruptibly accumulated enough wealth to own such imposing edifice."

Expectedly, the media team of Oshiomhole, led by Tony Iyare, special adviser (media affairs); and Peter Okhiria, the chief press secretary, has responded. But what was unexpected is the vitriol that coloured its lengthy but empty statement. A statement of clarification was the ideal, but the team chose to launch abuses at a media agency's innocuous pursuit of an incorruptible society. If anything, the statement has further served to implicate Oshiomhole.

"Our attention has been drawn to this fairy tale about a purported multi-billion naira mansion being built by Edo State Governor, Comrade Adams Oshiomhole, in his native Iyamho, concocted by an online publication, The Will, and parroted by Nigerian Compass of Monday, April 16, 2012," the release began. "We are aware that the promoters of this laughable falsehood had gone round many media houses in Lagos with sack-loads of blood money to induce its publication, but were turned down outright on the basis of the amateurish job done, until the cheap bait finally caught these unconscionable hacks in the periphery of yellow journalism."

However, We, the responsible agency that it is, will never trade abuses with the governor or his media team; we will never return tirade with tirade. We had the facts of a story, bared it before the public and asked the governor to defend himself. Nowhere in the piece did we expressly pronounce the governor guilty, as we are not a court of law; albeit we had stated, quite logically, that the governor was faced with the "uphill task" of convincing his followers that the building of the mansion was not being footed with public funds.

One point must be stressed: from Oshiomhole's media team's release comes another implicating, self-made revelation that must be explained to the public.

"The facts: Governor Oshiomhole built his country-home at Iyamoh more than 20 years ago. Everyone knows the road to the house in question. In fact, all his houses, including the one located in Kaduna and Abuja, were built many years before he ever contemplated contesting the governorship seat in Edo State." So the team wrote. Their words; not ours.

The minimum interpretation of "more than 20 years ago" is 21 years. If Oshiomhole had built houses in "Iyamho," "Kaduna," and "Abuja," since "many years" ago, then there, really, are more questions he must answer. Where did he make the money to build "all his houses?" Where was Oshiomole's career "more than 20 years ago," 1991?

Adams Aliyu Oshiomhole was born in 1953, 4th April to be exact. He secured a job at Arewa Textiles Company in 1969, after completing his secondary school education. In 1982, he was appointed general secretary of the National Union of Textile Garment and Tailoring Workers of Nigeria, a union with a membership base of some 75,000 workers; after becoming a fulltime trade organiser in 1975. It was in that role that he became a frontline activist in the Nigeria Labour Congress (NLC).

So, how did a textile unionist cum public worker have the huge funds to build "all his houses" in at least three regions of the country? Two of the mansions we mentioned in our initial report – one in Maitama, Abuja and another in Kaduna.

And if Edo State's finance is half as strong as he claims, what is the basis for its latest borrowing, which Oyare and Okhiria admitted when they wrote: "Only last week, the World Bank granted the state a credit support of $225 million, which is envisaged to spread over a three year period."

Governor Adams Oshiomhole will do well, in his next release, to honestly answer these self-imposed questions, particularly by logically marshalling his arguments to prove his incorruptibility, which his media team has further splotched with its wrong-headed vituperation.

To state the obvious clearly, We have no political or financial interest in Governor Oshiomhole or any other Edo politician seeking his office. We will write our stories on any public official whose claim to incorruptibility we find questionable. We will continue to ask questions.
http://pointblanknews.com/new/exclusive/4102-Oshiomhole%E2%80%99s-Multi-Billion-Naira-Mansion-Exposed-TheWill-Insists.html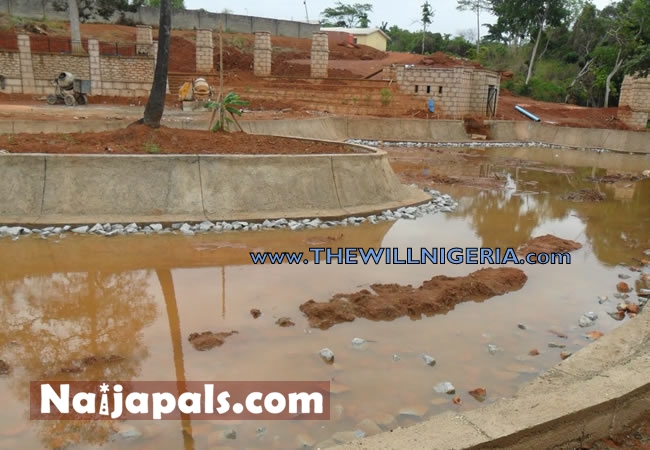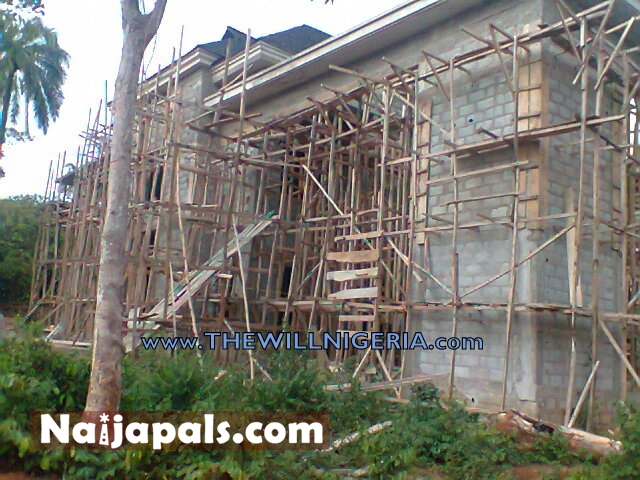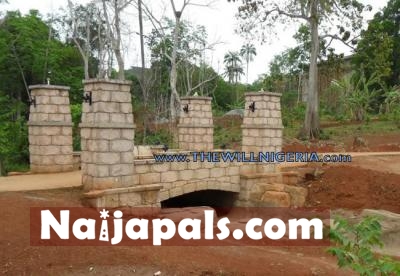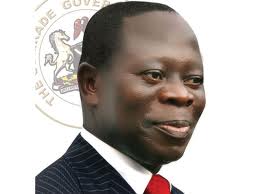 ---
Posted: at 19-04-2012 08:14 AM (10 years ago) | Gistmaniac