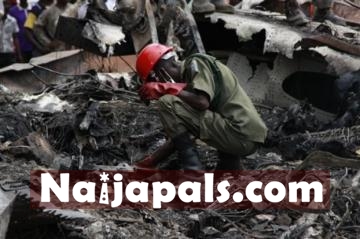 Nigeria's heavy seasonal rains and strong winds have torn through the site where a commercial airliner with 153 people onboard crashed, slowing rescue and investigation efforts.
The Associated Press reports that the heavy rains began Tuesday morning before dawn, flooding roads and bringing down power lines and trees in Lagos, the country's largest city.
A spokesman for the National Emergency Management Agency, Yushau Shuaib, said the rains had stopped searchers from returning to the crash site near the Murtala Muhammed International Airport.
Shuaib said rescuers were also worried that a three-story building struck by the MD-83 aircraft might collapse.
The plane crashed Sunday, killing all 153 people onboard.
Posted: (8 years ago) on 5-06-2012 12:23 PM | Upcoming