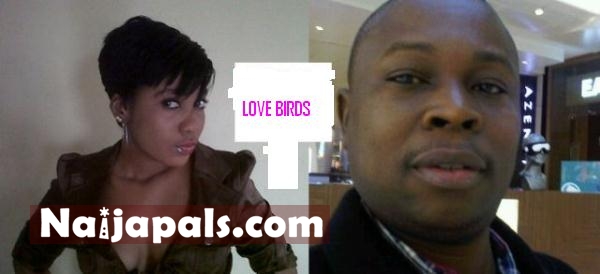 For those very close to the man at the helms of affairs at the popular movie marketing firm, Corporate Pictures, Alhaji Abdullahi Rasaq, his love for women is said to be unparalleled. This is because those in the know claimed he can do anything to get any fish he feels is eatable.

Nigeriafilms.com was informed that Alhaji Rasaq sees anything in skirt as 'point and kill'. It will also be recalled that few years ago, this handsome and rich movie marketer was reported to have been involved in a sizzling romance with sexy Nollywood actress and estranged wife of star actor, Saidi Balogun, Faithia.

Though, both Faithia and Razaq vehemently denied the allegation, those who know them very well swore that they were lovers. Another love affair now trailing the top Idumota marketer is a hot romance between him and a certain young up and coming sexy actress identified as; Adetola Ayeni.

A source informed Nigeriafilms.com that Detola, as the actress is also called, and Razaq have been meeting at some strategic places and they had been caught in some compromising manners severally. The source, who reliably divulged this information to Nigeriafilms.com, said that both 'lovers' met more than once in June at one hotel located in Mende, Maryland, Lagos.

The source gave the name of the hotel the lovebirds use as 'Misisipy Hotel' in Maryland.

When we asked if such meeting could have been a business one, the source swore that it was beyond business meeting. The source also claimed that he had been on the trail of Detola and Razaq for some time now, when something suspicious was smelt between them some months ago.

We were further informed that just few weeks back; both lovers changed their base from Maryland to a 'slaughter house' located on Oloye Street in Anthony Village, Lagos. In order to show his appreciation and love to Detola, Razaq was said to helped in the marketing of the movie of this relatively 'unknown' actress along with one Segun Okubanjo.

The movie was said to have been fully marketed by Alhaji Razaq. What has been attracting the interest of some folks in the Yoruba film industry was that Detola has really not been seen in movies as others, but she has produced a multi-million Naira movie, which was marketed by Corporate Pictures courtesy of the film marketer boss.

Alhaji Rasaq was said to have been physically present at the premiere of this film on June 24, 2012 at the premises of LTV 8, Agidingbi,
Ikeja, Lagos. He was also reported to have dragged his friends to the movie premiere. The source said that if not for Razaq, Detola wouldn't have become a movie producer so soon.

---
Posted: at 8-08-2012 12:25 PM (10 years ago) | Gistmaniac