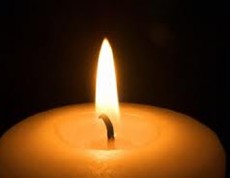 Goodbye England's rose:
May you ever grow in our hearts,
You were the grace that placed itself
Where lives were torn apart,
You called out to our country;
And you whispered to those in pain.
Now you belong to heaven
And the stars spell out your name.

And it seems to me you lived your life
Like candle in the wind.
Never fading with the sunset
When the rains set in.

And your footsteps will always fall here:
Along England's greenest hills:
Your candle burnt out long before
Your legend ever will.

Loneliness we've lost; these empty days without your smile.
This torch we will always carry
For our nation's golden child.
And even though we try,
The truth brings us to tears;
All our words cannot express
The joy you brought to us through the years.

Goodbye England's Rose.
From a country lost without your soul.
Who'll miss the wings of your compassion
More than you'll ever know.
(Elton John, in memory of Lady Dina, Princess of Wales)

As a student of literature, I came to like poetry because it takes its origin from recollections gathered in our moments of absolute tranquility. Today, I am going to deal with the late Professor John Evans Atta Mills not as the former president of Ghana but as Citizen Mills.

I do not want to deal with the late professor as a politician because politics is too petty in God's own country and I may step on the toes of some people who are out there with their long mouths to spit fire and take people on unduly. The professor, for now, is interned with politics and it must be left to be so.

Let us push aside politics for a moment and rather concentrate on how our Heads of State died and how we treated their mortal remains. Apart from the late president Mills who died while in power, all the other late Heads of State died in exile, murdered by military mutineers or killed by abject poverty.

I used to say that the history of how we treated the death of all our late former Heads of State is not worth telling the younger generation but the time has come for us to act like historians by looking back.

Ghana was a beacon of hope to all emerging new states in Africa when the 'khaki boys' came storming to derail whatever good thing that the Osagyefo Dr. Kwame Nkrumah had for the country. He had gone to Hanoi to help seek peace in the Vietnam war when the unfortunate military coup took place.

Dr. Nkrumah wanted to return to Ghana and take on the soldiers who usurped power but he was prevailed upon to abandon that aspiration because it was risky and there was also the fear that more blood could flow. His best friend, the late President Sekou Toure of Guinea offered to host him in Guinea even as a co-president of that country.

In Guinea, the Osagyefo was housed at the Villa Sylla where he stayed to help Sekou in his government. During independent celebrations of that West Africa country, the Osagyefo was always seen taking salutes with his host. He was revered by all and sundry in Guinea until he fell ill and was taken to Bucharest for cure.

The Osagyefo battled with cancer and died untimely. The then Head of State of Ghana, Colonel Ignatius Kutu Acheampong demanded the body of the Osagyefo to be buried in Ghana but Sekou Toure refused, citing the evil way Ghanaians treated the man when he was overthrown. For so many weeks, Kutu Acheampong tried frantically to bring the body back home but Sekou stayed adamant.

It took the intervention of many Heads of State across the length and breadth of the world before Sekou agreed to release the body of the Osagyefo. Even then, he did set a condition that the former Head of State should be given a state burial befitting that of a former President of Ghana.

Colonel Acheampong agreed and the body was eventually released. It was when the body of the Osagyefo was taken to Nkroful, his hometown for burial that Ghanaians realised how selfless the man was.

The road leading to Nkroful was the worst in the country and Colonel Acheampong had to order bulldozers and graders to be quickly taken to Nkroful to repair the road so that dignitaries who were invited to the town to mourn with the family members could be able to drive along the bad road.

A mausoleum was built in honour of the late president but some years later, it was left to rot until Chairman Rawlings decided to build another mausoleum at the Polo grounds in Accra, where the Osagyefo had declared independence, to honour the founding father of Ghana.

Professor Kofi Abrefa Busia, the meek and humble late Prime Minister of Ghana, was taking the country to a higher pedestal when the 'khaki boys' came storming again. He was barely two years in office when the unfortunate thing happened. He too stayed in exile in London until he died.

He was brought back home and buried in his hometown, Wenchi. Not a drum was heard and not a soldier discharged his farewell shot as his body was lowered into the grave in his hometown.

Dr. Hilla Limann, the French scholar and diplomat ruled for barely two years before the 'khaki boys' usurped power one more time to sink the ship of state. He was accused of several offences but never put on trial.

He and his family lived in a three-bedroom quarter in Nungua for twelve years without an End of Service Benefit or a monthly salary until he died. Even when he was lying on his sick bed and needed urgent medical treatment, the man could not get money to travel outside for such treatment which could have saved his life.

He was so selfless that he never made money in politics when he was the executive president of Ghana. At a point in time, his wife, Fulera Limann, came out to tell Ghanaians that she had to sometimes go to the zongos to beg for corn dough to prepare 'tuozaafi' for the former executive president of Ghana.

On his death bed, Dr. Limann angrily wrote that when he died, Ghanaians should not give him any state burial. Because of the shabby way he was treated, his family did not drape the flag of Ghana on his coffin. The man died with pain in his heart and tears on his pillows.

The body of this fine democrat was driven by road in an old car to his hometown, Gwollu, where he was a traditional ruler, to be buried. Limann proved to Ghanaians that Northerners are principled and will rather go hungry than lick the saliva that they spit out.

As for the soldiers who usurped power and misruled the nation, only one of them died in peace in his room. He was General Ankrah. Kotoka fell under a hail of bullets when some soldiers attempted to overthrow his government. Generals Afrifa, Acheampong and Akuffo were tied to the stakes, shot and killed like common criminals.

So, you see how Ghana ate her own children? In Nigeria, former Heads of State like Shehu Shagari, Yakubu Gowon, Ibrahim Babangida, Mohamed Buhari, Abubakar Abdulsalam and Olusegun Obasanjo are still alive and kicking and contributing their quota towards nation building. Nigeria did not eat her children and as such she is getting the best out of them.

We need to learn a lesson or two from the demise of Professor Mills. Mills as the Vice President of Ghana was healthy and hearty.

He was strong and went about his duties diligently. Down the line, the man started losing weight. When rumours of his ailment started making the rounds in 2008 in the run-up to the general elections, his minders were quick to deny it and blamed his perceived enemies for spreading false news about his state of health.

Immediately after being sworn in as the president of Ghana, we saw a president struggling to pronounce simple words in English and his body language spoke loudly that the man was not all that well.

At a point in time, it was considered a taboo to mention the president's ailment because anyone who did so received some bashings from his handlers and upstarts like Koku Anyidoho, Samuel Okudzeto Ablakwa, Agyenim Boateng, etc. who stood to gain from the ailment of the president.

People simply feared to talk about the health status of the president as if we were living under a communist regime. We were cowed into quietude as we kept on watching a frail president struggling to perform his duties, until we woke up one day to hear that the man had crossed to the world beyond.

I am not all that sad about the death of the president because he has made his mark in life and we need to celebrate him.

But I am extremely angry about the way his handlers drove him to his grave. God will surely punish all those who lied about the health status of the president until he died.

Because what happened to Mills could be replicated, we need to remind handlers of President John Dramani Mahama who is in charge today or any president who will rule the nation tomorrow to remember that the president is the asset of all Ghanaians but not a chosen few. After 55 years of independence, Ghana can boast of only two living former Heads of State out of seven.

Very bad indeed! Goodbye, Ghana's rose. Now you belong to heaven and the stars will surely spell out your name. Indeed, your candle burnt out long before your legend ever would.