«§» 22 January 2013
An Ikeja High Court, Lagos, has urged the Redeemed Christian Church of God, Chapel of Victory, Ikeja, Lagos, to maintain "zero noise pollution" while conducting its religious programmes.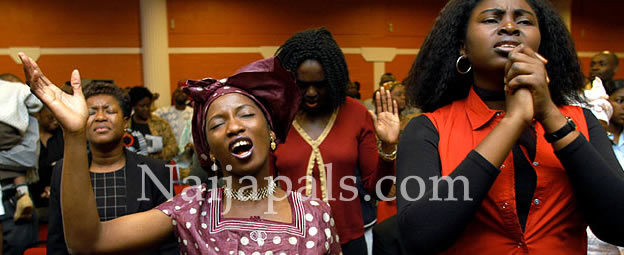 A 79-year-old neighbour, Mrs. Esther Ogunsalu, whose residence shares a common fence with the church located on 4, Sogunle Street, Abule Onigbagbo Estate, off Mobolaji Bank Anthony Way, Ikeja, Lagos, had dragged the church before the court for disturbing her peace.

Ogunsalu, in the case with suit no LD/1336/2011 filed before Justice Aishat Opesanwo, said the noise emanating from the church prevents her from sleeping, adding that it also "triggers her hypertensive heart disease."

She asked the court to declare that the continuous occupation and use of the premises as a place of worship "contravenes the building and town planning regulations of Lagos State."

However, Opesanwo referred both parties to the Multi-Door Courthouse, Igbosere, Lagos, for mediation.

At the Multi-Door Courthouse, the parties adopted a term of settlement dated November 7, 2012 which was signed by the church's pastor, Dapo Morawo, and Ogunsalu alongside her lawyer, Mr. Dan Kizito, in the presence of a mediator, identified as Mr. Dosunmu.

The terms of settlement obtained by our correspondent on Monday stated, "That in the interest of peace and justice, parties have agreed to make peace and that the first respondent (owner and trustees of the RCCG) and the second respondent (Morawo) will maintain a zero noise pollution in accordance with Lagos State regulations and laws."

At the resumed hearing of the case, Justice Opesanwo said since the parties had agreed to an amicable resolution of the dispute, the court would adopt the terms of settlement as its judgment.

"The said terms of settlement have been duly examined. I hereby adopt and pronounce it as the judgment of this court. Parties are urged to bear their respective obligations under the settlement terms," Opesanwo said.
---