«§» 16 May 2013
Janette Glenn, of Chicago, has been arrested and charged with murdering her 82-year-old mother Catherine Glenn.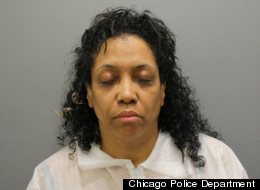 A 51-year-old Chicago woman has been charged with beating her 82-year-old mother to death on Mother's Day weekend.

Janette Glenn was charged with first-degree murder in the death of her mother Catherine Glenn, who was found dead inside a closet in her South Shore home in the 7800 block of South Euclid Avenue just before 8 a.m. on Sunday, according to DNAinfo Chicago.

The Cook County Medical Examiner's Office ruled that Glenn died of multiple blunt force injuries caused by an assault.

According to the Chicago Tribune, Janette Glenn lived in the home with her mother, who had just celebrated her 82nd birthday on Saturday. She was arrested while walking on Rainbow Beach Park.

Daughter Cathy Glenn previously described the death of her mother — a Bosom cancer survivor — as "the worst Mother's Day."

Janette Glenn was expected to appear in bond court later Tuesday.
---