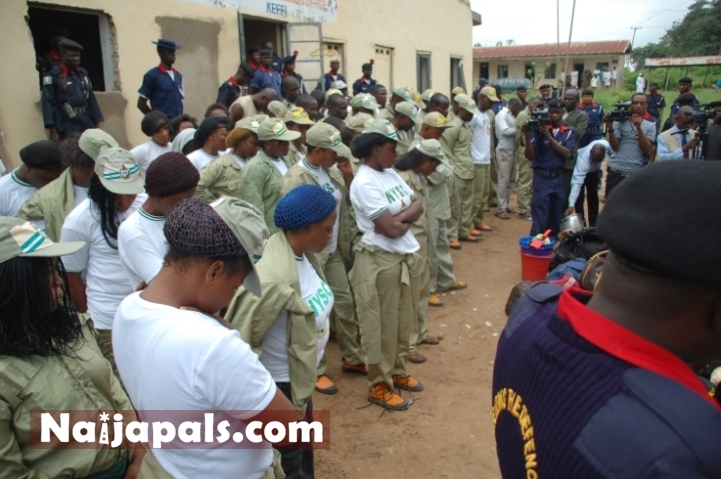 Three Nigerian corps members serving at Government Comprehensive Secondary School in the oil producing state of Rivers were kidnapped early yesterday morning through Ogolokom Water Front in Abua.

The kidnapped corps members are Ugochi Martins, Lajoke Richard and Esther Nwanchukwu.

Abua is one of the four local councils that make up the Orashi region of the state. Chairmen of the councils that also include Ahoada East, Ahoada West, and Ogba/Egbema/Ndoni,ONELGA, early this week complained to Governor Chibuike Amaechi about the increased rate of kidnappings in the area.

Confirming the kidnap,the Rivers State Police Command Public Relations Officer,Angela Agabe,DSP, said the command has closed down three lodges being used by corps members in Abua/odual Local Govt area following the kidnap.

The police image maker also said other corps members have been relocated to Ominama corpers lodge at Abua central for safety.

DSP Angela Agabe further said security operatives have been drafted to the area and intensive search is on to rescue the innocent kidnapped NYSC members.

The Corps Members lodge closed down is located at Ogolokom, Otapha and Egbelom communities.
Earlier in the week in Port Harcourt, Chief Cassidy Ikegbidi, Chairman of Ahoada East along with his counterparts from Ahaoda West,ONELGA, decried the kidnappings and growing insecurity in the area, since the deployment of Mr Mbu Joseph Mbu as the Police Commissioner.

The council chairmen complained of increased rate of robberies and kidnapping of female Corps members who are also sexually molested while in captivity.