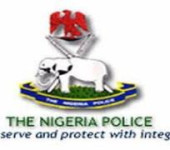 In the early hours of yesterday,the police in Onitsha the commercial
city of Anambra state, arrested 11 persons suspected
kidnappers/ritualist in a hotel with three fresh human heads. This was
following a tip off that human meat is being sold in the hotel.

The three heads alleged to be two females and One male was put in a
polythene bag in possession of the suspects, alongside an Ak47 gun,
live bullets, army uniforms, and other ammunitions and gadgets. Also
recovered was a Toyota Infinity Jeep belonging to the owner of the
hotel, Chief Bonaventure Mokwe (Obiridike-Akanani).

The hotel was located beside River Niger in a place called ose okwodu
market and has been demolished following directives from the state
Government. The owner of the hotel, Chief Bonaventure Mokwe
(Obiridike-Akanani), including other 6 female and 5 male workers are
also in police custody for interrogations.

An old woman, a vegetable seller in Ose okwodu market opposite the
hotel said (in native language, igbo) "I have raised an alarm
concerning the kind of movement I do observe in the hotel before, but
nobody listened, Thank God everybody have seen it now." the woman
concluded.

The suspects have been transfered to the Special Antirobbery Squad
(SARS), Awkuzu, where they are cooling off as the crux of the matter
is being awaited.

get updates on [email protected] www.facebook.com/actorssleepwithactrsses

Official site 4 news$gists: www.nollywoodsecret.com

N.B: we are nollywoodsecret...RALLYING 4 THE TRUTH!