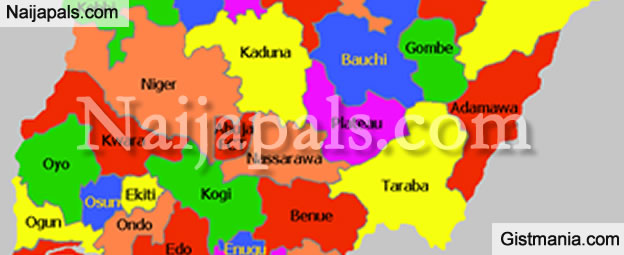 Details of the voters' register released Tuesday by the Independent National Electoral Commission (INEC) showed that Lagos State has the highest number of registered voters with 5,822,207 found eligible out of the 68,833,476 registered voters.

Lagos State is followed by Kano State with a total number of 4,975,701 registered voters.

According to details on the INEC website, Kaduna State has a total number of 3,407,222 registered voters; followed by Rivers State which has 2,537,590 registered voters.

Below is the breakdown of the states of Nigeria into geopolitical zones with total number of registered voters with percentage against total voters registered and you can begin your permutation for the presidential elections.



Below are a few interesting Scenarios;

- How would President Jonathan perform in the South-South?

- Would Buhari clean out in North West?

- Would the votes be split down the middle in South East?

- How about the votes in the second largest geopolitical zone, the South-West? Is it a foregone conclusion that Buhari will pip President Jonathan or would it be an overwhelming victory?

South South (Nigeria): loosely known as Niger Delta; includes Edo State, Delta State, Rivers State, Cross-River State, Akwa-Ibom State and Bayelsa State (10,059,347/14.6%)

South West (Nigeria): includes Lagos State, Osun State, Oyo State, Ogun State, Ekiti State and Ondo State (13,731,090/19.9%)

South East (Nigeria): includes Abia State, Anambra State, Imo State, Enugu State and Ebonyi State (7,665,859/11.1%)

North Central (Nigeria): loosely known as Middle Belt; includes Benue State, Kogi State, Kwara State, Nassarawa State, Niger State and Plateau State (9,767,411/14.2%)

North East (Nigeria): Adamawa State, Bauchi State, Borno State, Gombe State, Taraba State and Yobe State (9,107,861/13.2%)

North West (Nigeria): Jigawa State, Kaduna State, Kano State, Katsina State, Kebbi State, Sokoto State and Zamfara State (17,620,436/25.6%)

Federal Capital Territory (Abuja) (881,472/1.3%)

Total registered Voters (68,833,476)

State-by-state final figures of the registered voters are as follows;


Abia State – 1,396,162

Adamawa State – 1,559,012

Akwa Ibom State – 1,680,759

Anambra State – 1,963,173

Bauchi State – 2,054,125

Bayelsa State – 610,373

Benue State – 2,015,452

Borno State -1,934,079

Cross River State -1,175,623

Delta State – 2,275,264.

Ebonyi State -1,074,273

Edo State – 1,779,738

Ekiti State – 732,021

Enugu State – 1,429,221

Federal Capital Territory (Abuja) – 881,472

Gombe State -1,120,023

Imo State -1,803,030

Jigawa State -1,831,276

Kaduna State – 3,407,222

Kano State – 4,975,701

Katsina State – 2,827,943

Kebbi State -1,470,648

Kogi State -1,350,883

Kwara State -1,142,267

Lagos State – 5,822,207

Nasarawa State -1,242,667

Niger State – 2,014,317

Ogun State -1,829,534

Ondo State -1,524,655

Osun State -1,407,107

Oyo State – 2,415,566

Plateau State – 2,001,825

Rivers State – 2,537,590

Sokoto State -1,611,929.

Taraba State -1,340,652

Yobe State -1,099,970

Zamfara State -1,495,717