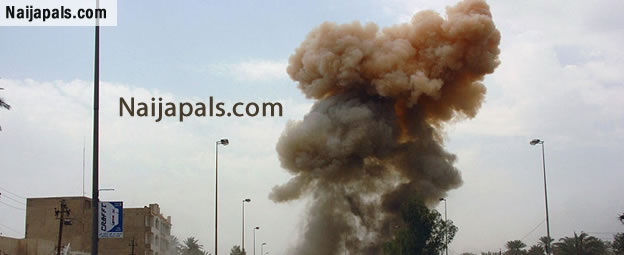 9 people are said to have died in a bomb blast which hit the Garkida area of Adamawa State on Tuesday, May 19, 2015.
The explosion was set off by a suicide bomber who blew himself up near the livestock market in the area.
It was further gathered that a suicide bomber killed nine people at Garkida, in Gombi Local Government area of Adamawa State.
Two intending suicide bombers were also reportedly caught with explosives strapped to their bodies.
"A suicide bomber has killed nine people in Garkida Market today (Tuesday). You know today is the market day and the bomb went off when the people were selling their wares in the market," a local vigilante member told Us
"I can't say the exact time it happened but it was in the morning. Two of the suspects who had bombs strapped to their bodies were apprehended. The two who were arrested confessed that there were six suicide bombers who were sent to the market but three escaped and one died in the explosion," he added.
No group has claimed responsibility for the attack but it is believed to be the work of Boko Haram.
Military authorities are yet to provide official confirmation of the incident.
---