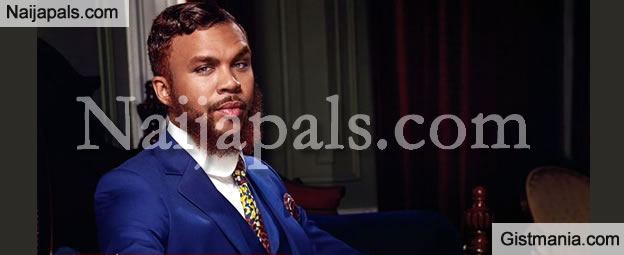 Yesterday, social media went agog when news of Jidenna's latest interview with VLADTV.Com hit the airwaves. In the said interview, the singer says he 'brought in a lot of AK47s and employed military commandos when he came to Nigeria to bury his father for fear of being kidnapped in the country. Nigerians didn't find this comment funny and went for his jugular on social media. Sadly, Jidenna is not as popular in Nigeria as he is in America and very little is known about him. In this report we give you 7 facts about the 'Classic man' singer…

* He was born Jidenna Theodore Mobisson in Winsconsin, America.

* His mum, Tama Mobisson is an America-born Accountant while his dad, Oliver Mobisson is a Nigerian and one-time Professor of Computer Science at Enugu State University.

* Jidenna's name in Igbo Language means to 'embrace the father'

* He is the youngest of four siblings.

* He graduated from Stanford Univeristy in 2008 with a BA in Comparative Studies in Race and Ethnicity

* Jidenna is a founding member of Fear and Fancy, a social club that began in California in 2006. * He released his first ever single 'Classic Man' in February 2015....


---
For more scintillating and juicy stories, follow the official Naijapals accounts On Twitter - @Naijapals and Facebook - www.facebook.com/naijapals
---