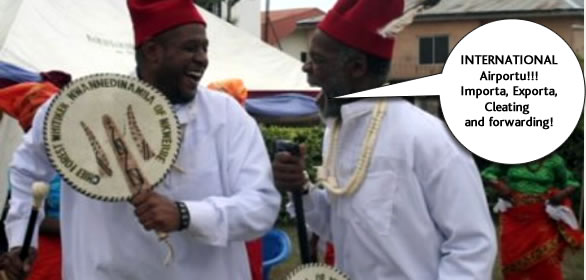 The pan Igbo socio-cultural organization, Ohaneze Ndigbo, said yesterday that it was not surprised at the way the appointments of President Muhammadu Buhari were going, insisting that it had shown the president's deep rooted hatred for the Igbo nation.

Anambra State president of Ohaneze, Dr. Chris Eluemuno, in an interview at the state –owned Anambra Broadcasting Service Television in Awka, said the situation would still have been the same even if the entire Igbo voted for him. He said:
"I said it during the campaigns that General Buhari does not like Igbo people and it is happening now with all the appointments he has so far made since he came into office on May 29, 2015.
He appointed five service chiefs and there is no Igbo man, even though Igbo have qualified people to occupy the positions. His party has completed the selection of principal officers in the national assembly and despite the fact that the speaker, Mr. Yakubu Dogara made case to apply the federal character in allocating the offices, the president jettisoned it through his intervention and left Igbo APC lawmakers out.
He also exhibited his vindictiveness during his recent visit to the United States of America, USA, when he travelled with only governors from his party, leaving out governors from the opposition parties.
He was also quoted as saying that he would favour those who voted for him and our position is that there is no way the president should expect all Nigerians to vote for him in the last presidential election.That statement contradicted Buhari's earlier stand that he belonged to everybody and belonged to nobody."
Eluemuno, who is also the chairman of chairmen of Ohaneze in the seven Igbo speaking states, argued that Buhari had no reason to discriminate against the Igbo because Igbonation played prominent roles in the development of Nigeria and should therefore not be discriminated against in the scheme of things.

According to him, apart from the Secretary to the Government of Federation, SGF, the remaining appointments are ministers and board members, which constitutionally must go to all the 36 states of the federation, adding that appointing an Igbo minister would not therefore be a favour to them.

On the president's threat to probe only the Jonathan administration, Eluemuno said it would amount to witch hunt if he limited it to the immediate past administration, advising that the probe should start from the PDP civilian administration that began 16 years ago with Chief Olusegun Obasanjo, who governed for eight years.
---
Posted: at 30-07-2015 07:54 AM (6 years ago) | Hero