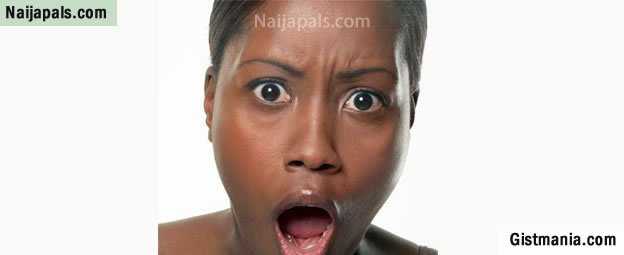 There was confusion in the Ijora Badia area of Lagos State when a two-year-old boy, Ibrahim, died after eating a plate of rice suspected to have been poisoned.

The food was prepared by his mother, Fatimoh Azeez. Fatimoh, however, said the food was eaten by other members of her family who were not hurt, adding that she suspected that one of her sisters-in-law, Fatimoh Rasaki, who had visited her on the day of the incident, had a hand in the death of the child.

Fatimoh Azeez used to visit her boyfriend, Isa, regularly in his parents' apartment on Olajide Street
in the Ijora community. She was said to have become pregnant for him and was later delivered of the boy.

The lovebirds were reportedly cohabiting in the house when Fatimoh's parents took her and the baby away to their house on Akosile Street.

Isa was reportedly allowed to visit both mother and child.

On one of such visits, Isa had a disagreement with his mother-in-law, which escalated into a fight with his girlfriend. Fatimoh Azeez's family reportedly stopped him from visiting the child.

His sisters, Fatimoh Rasaki and Latifah Musbau, both married with children, were said to be visiting Fatimoh Azeez's family on the fateful Sunday to mediate in the couple's dispute, when the child died.

Fatimoh, in her statement to the police, said she was washing some clothes at the back of the house when she saw Rasaki spoon-feeding her child, which made her upset because she feared he could be poisoned. She said:

"After I gave birth to my child, my husband's people started maltreating me and sent me out of the house. I decided to stay with my parents.
"On August 16, around 11am, I was washing clothes when I saw my two sisters-in-law coming into the house to meet my parents. I saw as Fatimoh (Rasaki) carried my child and began to feed him with rice. I quickly rushed there and grabbed him from her and strapped him to my back.

After some time, I put him on the bed. Suddenly, he started shaking uncontrollably. I rushed him to a hospital, where the doctor said he had died. I was the one who prepared the rice and it was eaten by all members of my family."

PUNCH Metro learnt that the two sisters-in-law, upon hearing the news, rushed to the house.

They were said to have been arrested by the policemen from the Ijora Badia division, before the case was transferred to the State Department of Criminal Investigation, Yaba.

Musbau, a tailor, however, denied having anything to do with the death of the child.

She said the visit was at the instance of their late father, who pleaded with them to resolve the dispute between the two families. She said:
"It was when Fatimoh became pregnant that we knew she and Isa had been dating. She stayed with my mother and gave birth to the child, before her parents took her away.
After that, Isa started going to visit the boy. But one day, he had a disagreement with his mother-in-law. His girlfriend also started harassing him anywhere she spotted him. We warned him to stop visiting them. And he stopped."

She said their father, who had been ill, appealed to them on his death bed to make peace with Fatimoh's parents and bring the child back home.

Rasaki told PUNCH Metro that they decided to go for a truce visitation on the fateful Sunday.

She continued:
"When we arrived at Fatimoh's parents' house, it was only her mother that was around. We also saw three kids eating rice in different plates. We did not know which of them Ibrahim was. Her mother started abusing us, saying she would deal with us for all we made her daughter go through.

She was still talking when her daughter suddenly barged into the room, carried the child and strapped her to her back. She then stormed out of the room. Later, her father arrived and we broke the news of our father's death to him. He condoled with us and said the dispute would soon be settled."
She said later, Fatimoh's mother came and broke the news of the child's death to them.

"She said the boy had died and left the house without saying another word. We all rushed to their house and saw the corpse of the boy. It was while condoling with the family that the police came and arrested us," she added.

A police source said the police were investigating a possible case of food poisoning.

"It is still not clear what killed the child. But we are suspecting food poisoning. The remaining food eaten by the boy has already been packed for a test and we are awaiting the autopsy report. Once there is a problem with the food, the women will have a case to answer," he said.
The Police Public Relations Officer, DSP Patricia Amadin, when contacted on the incident, promised to get back. But she had yet to do so as of the time of filing this report.


---
For more scintillating and juicy stories, follow the official Naijapals accounts On Twitter - @Naijapals and Facebook - www.facebook.com/naijapals
---
Posted: at 25-08-2015 06:09 AM (6 years ago) | Addicted Hero