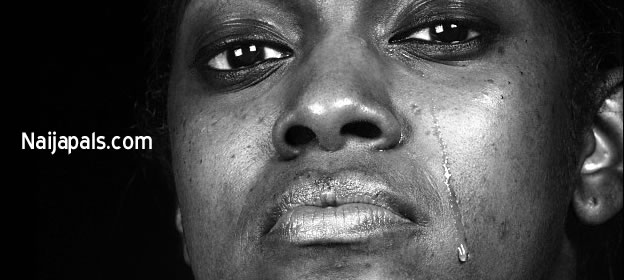 Dear Gistmania,

My child's father and I have been in a relationship for almost five years.

We met sophomore year of college. He was fresh out of a break up with his high school sweetheart (who was known for sleeping around with girls). They were the "it" couple.

They d been dating since they were 13 years old, when suddenly they broke up. That meant he was on the market. So, I basically threw myself at him, and him being a guy he jumped at my offer. While he made it clear in the beginning that he and his ex had history and if she ever wanted him back he would end our tryst. So, me not wanting to give up the d**k got pregnant.

We began a relationship and I noticed he was very distant and not as lovey as I had seen him with his ex, so I began searching emails, text etc. And, everyday these two were communicating telling one another how much they love each other and they're gonna be together one day when I'm outta the picture.

Well, apparently that was true because I went into labor the day before her birthday and he showed up six hours late because he was at her party (she didn't even know I was in labor).

Fast forward a few years. I'm still snooping and I keep finding pics of him and her, recent ones at that, in his phone. They text at least 150 messages a day. He spends holidays with her, buys her expensive gifts, and I can't even get a birthday card. He is a great father to my daughter, but a lousy boyfriend to me.

I feel second best, and when I confronted him about his behavior he replied, I've known Jamie (let's call her that) since I was 6 years old. I've loved her ever since elementary school and it's not going away. She will always have my heart. Somehow, I just got stuck with you.

I've never been so hurt! But, I guess a part of me was asking to be hurt. This woman has a hold on him and she can call him at 5am for fast food and he's gonna get it. I love him but he doesn't love me. I depend on him for everything. I dropped out of school to have our daughter, and he's the one with the career!!! What the hell am I gonna do?

Part of me wants to kill his ex. Part of me knows it's all my fault. He flaunts his love for her in my face and it's killing me. How would you all handle the situation? Please Help! I Want My Man



Pls Gistmanians, Advice the writer & share your thoughts below!




---
For more scintillating and juicy stories, follow the official Naijapals accounts On Twitter - @Naijapals and Facebook - www.facebook.com/naijapals
---