Sometimes people do things that really get you thinking deep! Yesterday, there was a trending news of a newly wedded couple that the husband cut his wife ear with plier after a dispute, well guess what? the man is speaking up now and he is not sorry for what he has done, he is actually blaming the woman for all his misfortunes and for making him angry! Read his side of the story below: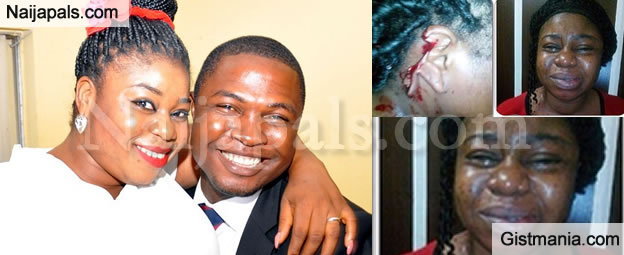 Mrs Nwogo Nzedebe had been attacked allegedly by her husband Paul Nonso Nzedebe after she reported him to the police for violently locking her up, beating her, and stabbing her with a knife shortly after they welcomed their first child together, a baby boy.


Quote

Apparently, the girl's family has a little money.. Kinda sponsored majority cost of their wedding.. (Nigerians and Bella naija wedding).. If you do wedding at your backyard no one will die oh.. Anyways, his mother in law seized all the money they sprayed them that he did not contribute to wedding, then the girl's family disrespects and abuses him, then the girl slaps her husband..
Problem with this article? Please contact us
---