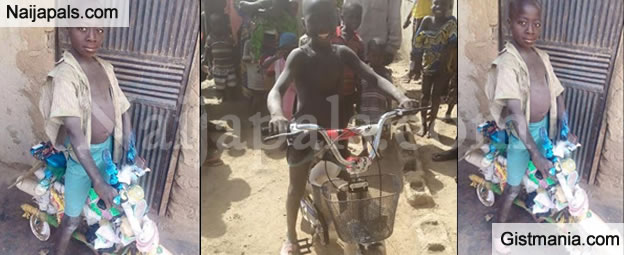 My father can't afford to buy me bicycle, so I made this for myself, says 7-year-old Godwin. A Journalist ran into the boy and after being thrilled by his level of creativity and intelligence, he did a quick interview of the kid. "Although the details I gleaned on Godwin are scanty, I learnt he lives with his parents at one of the slums of Nigeria's capital city, Abuja.
After his picture went viral on Twitter a couple of days ago, someone volunteered to purchase a new bicycle for him, just as plans are afoot to enroll him into primary school.
The story of Godwin tells us at least three stories. The poverty in the country, the paradox of capital city life and the compassion of the Nigerian youth.May God help Godwin"