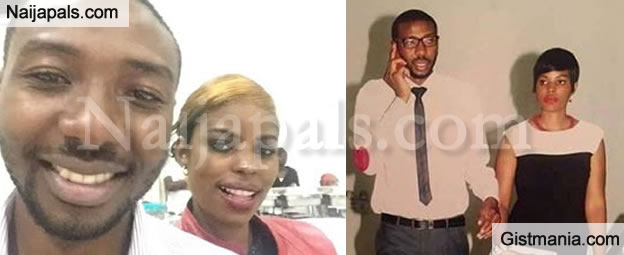 A 30-year-old woman from Lusaka, Zambia allegedly shot her husband dead on May 25, because he had a child with another woman. Head Business News ChannelsTV, Boason Omofaye broke the news yesterday on twitter. Police deputy spokesperson Rae Hamoonga in a statement to Mwebantu stated that Precious Longwe Liteebele shot her husband Akakanda Lubinda Liteebele five times.
"The murder occurred at around 03:00 hours at unknown house number off Buluwe Road Woodlands extension in which Mr. Akakanda Lubinda Liteebele aged 30 years was shot at five times by his wife Precious Longwe Liteebele aged 30years," Mr. Hamoonga stated.
"The couple was working for a named bank and Precious has been arrested and charged with murder. She used a pistol and the deceased sustained five bullet wounds: on the chest, left rib side, right rib side, lower back and on the right arm."
Mr. Hamoonga stated that four empty cartilages, one projectile and one ammunition were found on the scene.
He stated that the pistol had been retrieved by the police and that the body of the deceased was in the University Teaching Hospital mortuary.

---
Posted: at 27-05-2016 10:41 AM (6 years ago) | Hero