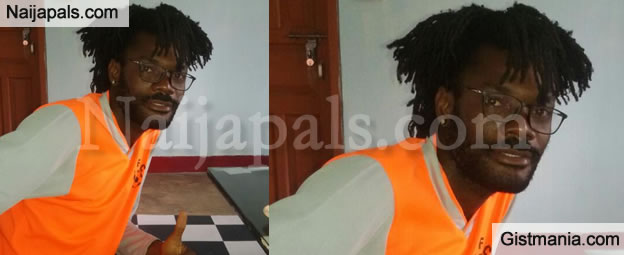 Henry Oja Kelechi, a Nigerian who is currently serving time in India after being arrested in March for travelling with an expired visa has been an inspiration to his fellow inmates.
Murder convict Bhanu Soren, 31, looks forward to every afternoon with anticipation on a football match. For the past six months, Soren and dozens of others among Assam's Golaghat district jail's 512 inmates have been learning to play football . They play with their bare feet.


Quote

"Playing football makes me very happy. I will continue to play and teach others when I leave the jail,"

said Soren.

Henry, a football enthusiast from Lagos, claims he was busy travelling to different places in Assam for football coaching in schools and small clubs and forgot to extend his visa.


Quote

"I was very upset about landing in jail. But everything changed after jail superintendent Dilip Saikia gave me a football,

" the 27-year-old said.


Henry began playing in the small field within the jail and soon was joined by many male inmates, most of them convicted for murder and drug dealing, eager to learn the most popular sport in the world.


But there was a problem. The jail only had a small area for the inmates to play volleyball. So the jail authorities and Henry and his gang of wannabe footballers decided to improvise.


Quote

"We extended the volleyball court and prepared a field 60 metres in length and 35 metres in breadth. The size of the goal posts were also decreased,"

said jail superintendent Saikia.
Instead of the standard 11-man teams, eight teams comprising seven players and three substitutes were formed and playing time was reduced to two halves of 20 minutes each instead of the usual 45 minutes for each half.

Last month, Golaghat organized the first ever football tournament inside a jail.


Quote

"We spent around Rs 5,000 in organising the event. Besides a trophy to the winners, the losing side got a shield and awards were presented to the best player and goalkeeper,"

said Saikia.
The tournament may be over but the passion for football still runs high and every afternoon, Soren and other inmates wait for Henry's arrival to learn a few more tips.


Quote

"A lot of people feel very depressed inside jail. But it is nice to see how football has brought change among he inmates,"

said Henry.
Henry has almost completed his 6-month jail term and will soon be eligible for release.
---
Posted: at 13-09-2016 09:34 AM (5 years ago) | Hero