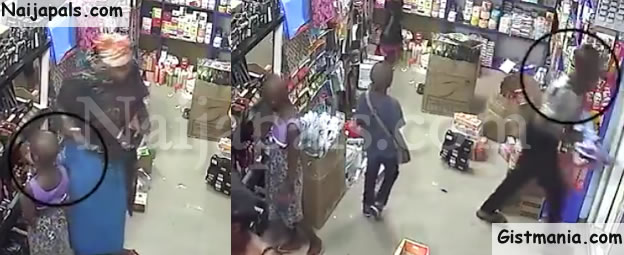 While most reasonable women are teaching little children how to be useful to themselves and the society, this woman was caught on CCTV camera teaching little kids (whom might probably be hers) how to steal without being caught.

In the viral footage shared online, the woman can be seen entering a shop with two children pretending to be looking for something to buy. The children who were filmed taking different items from the shop -ran away unnoticed as their "mother" pretended to be shopping thereby distracting the shop keeper. In the end, she left the shop without buying anything after "disagreeing over the price".

This happened in the eastern part of Nigeria....


---