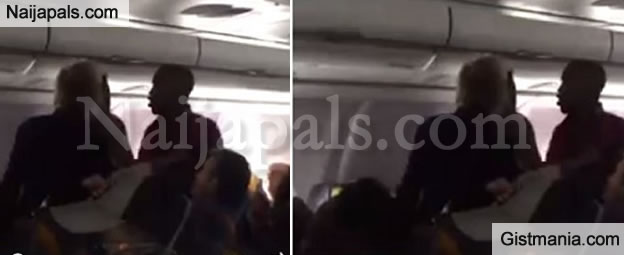 Two shameless Nigerians left many people in shock after they exchanged words and fought inside a plane. Two unidentified Nigerian men left many passengers of a plane in serious shock after they engaged in a serious jibe and fight inside the plane.

It is not established what the real cause of the fight was about, however most of the passengers were baffled because they feared for the worst considering that the plane was on motion.

The two men pushed each other around while cursing and ranting. People in the plane tried to pacify them and get them to settle before the disgraceful duo were finally able to calm down.


Watch video below:

---