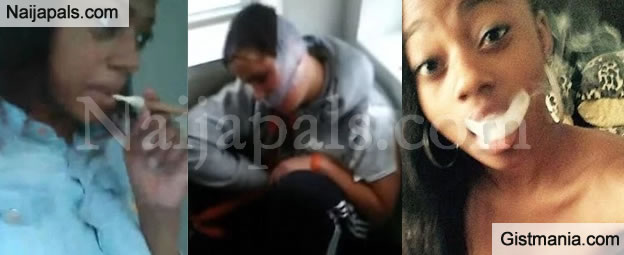 Four black teenagers have been arrested by the Chicago police Wednesday after a shocking Facebook Live video showed them torturing, beating and cutting a bound and gagged white teenager with mental health challenges while they yelled anti-white expletives and "f**k Donald Trump".
Officials said they expect to file charges against the four 18-year-old teenagers, within the next 24 hours. Chicago Police Supt. Eddie Johnson called the video a "brutal act" that was "broadcast for the entire world to see." "It's sickening," Johnson said at a news conference Wednesday night.

"It makes you wonder what would make individuals treat somebody like that. I've been a cop for 28 years and seen things that you shouldn't see in a lifetime, but it still amazes me that you see things that you shouldn't."




The video, which was first aired Tuesday and then put up on YouTube, showed four young people kicking, slapping and cutting a white male who was tied up on the floor in the corner of a room. He was filmed being kicked and punched before he had his hair cut until his scalp bled. The victim also had his clothes cut and had cigarette ash flicked over the wound on his head. The people could be heard yelling "F— Donald Trump!" and "F— white people!" at various points throughout the 30 minute video.




In the video, the four could be heard laughing, discussing drug use and putting the victim "out of his misery" while the bound victim moaned through his gag. The victim, who police say has special needs, was seen cowering in a corner with his arms tied and mouth taped shut. The victim, who was reported missing from a Chicago suburb, apparently knew one of the four teenagers and went with them willingly from his home, police said. He was with the group for at least 24 hours, if not longer, they said.

After the torture, the teenagers released the man.
One of the four suspects, Brittany Herring, originally posted on the whole incident on Facebook Live but has since been deleted from her social media page.
A local police on patrol later found the victim disoriented while walking through a Chicago neighborhood, Johnson said. He was taken to a nearby hospital for his injuries and trauma.
"Thanks to the outstanding work of the 11th district police officers and area north detectives all four offenders from the incident are in police custody and awaiting formal charges," Johnson said. "The victim, who is not a Chicago resident, is currently recovering from the incident."

The Chicago police released a statement:




The four suspects had been arrested on unrelated battery charges later in the day, he said. Investigators were then able to connect the two incidents through the Facebook Live video.
It took police most of the night to get the full story from the victim because he had such a difficult time communicating due to trauma,
Chicago Police Commander Kevin Duffin said. The young man was eventually able to explain what happened and has been released from the hospital.
CPD press conference regarding disturbing live social media video depicting a battery ; victim was tied up https://t.co/jDrjfz4sJV
— Chicago Police (@Chicago_Police) January 5, 2017

"He was traumatized fairly good," Duffin said. "It took most of the night for him to calm down and talk to us."

Police are investigating the case as a potential kidnapping and hate crime. The teeangers called the man a "goof-ass white man



Source: Fox 32 Chicago


---
Posted: at 5-01-2017 07:28 AM (5 years ago) | Addicted Hero