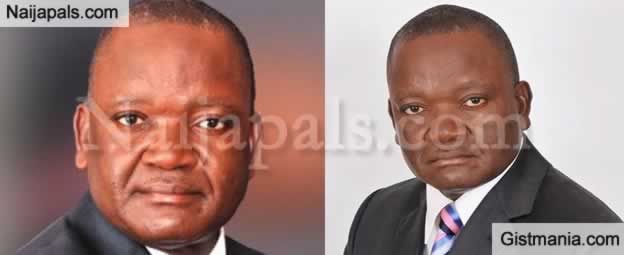 Benue State Governor, Samuel Ortom, whose hundreds of residents of his state have been slaughtered in recent times by Fulani Herdsmen, has admitted paying millions of Naira to a nomadic, among other pressing issues. While speaking in an exclusive interview, Benue State Governor, Samuel Ortom, responded to issues bordering on the call for the declaration of state of emergency in the state, the security situation in the state and his relationship with herdsmen.

Below are excerpts:
What is your reaction to the call by Governor Wike for the declaration of State of Emergency in Benue State?
It is laughable and unfortunate because if you talk about declaring state of emergency because of killings I am aware that there are more killings in Rivers than Benue State. Here we know the rules while in Rivers State there is no rule of law. When you do things as if there is no leadership, you take laws into your hands, we don't do that here and I will not subscribe to taking laws into my hands or anybody taking laws into his hands in Benue State.
One thing I know is that we are on top of the situation we have found ourselves in. The issue of herdsmen we have brought it under control. The issue of criminality we have brought it under control. I inherited a state that was ravaged by criminality, killings, terror, assassinations and kidnappings.
When last did you hear that somebody was kidnapped in Benue State? When last did you hear armed robbery took place in Benue State? If you talk about rivalry between herdsmen and farmers it is not just peculiar to Benue State. We have sent a bill to the State House of Assembly. We are proposing that ranching is the option, no need for open grazing which even the herdsmen themselves confirmed.

State of emergency
And if you talk about the criminality of Gana who has been killing people all over, we have declared him wanted and we have even placed a reward on him. He has gone into hiding and we are appealing to people to avail us information.
We are ready to take on him. I am in touch with the Inspector General of Police, I am in touch with the Chief of Army Staff, the Commandant of Civil Defence, the DSS Director General and security men have been provided for Benue State.

We are going to have him. We are on top of our situation. If Wike wants state of emergency he should first of all declare his own state of emergency in Rivers State, not in Benue State. Benue State people are with me.
We are proactive and we are on top of the situation here in Benue State and I can assure you with this renewed spate of attacks not from herdsmen, but from Gana who is killing people and because he is being sponsored by some people, we are going after him.

I pray that what is happening around me here should not happen in any other state. I pray for Wike. I pray that God will help him succeed as a leader. But leaders should not come out to make such statements. I have inherited a state that is difficult and everyone knows. The whole country knows. I have inherited a state that is in deficit of over a hundred billion naira. Where do you start and we have been doing our best here.
Since I came no one has gone on strike because the people appreciate what efforts we are doing here in Benue State. So it is an unfortunate thing but I will not join issues with him, I pray for him that God should help him in his endeavours.

What is your response to allegations of the soldiers taking sides?
I am not aware of that. The soldiers are not taking sides as far as I am concerned. The soldiers I have here in Benue State as far as I know are very patriotic and they are civil. They have accepted the fact that we have a civilian government in place.
Government is proactive and ready, we have enough personnel, and equipment to track these people. And where we are not able to track them we are even ready to pay for damages. Recently the case of a herdsman whose 57 cattle were killed and 50 rustled, was reported to me and paid N10million and even up till today we have not apprehended the youths behind the attack, but if we see them we will arrest them. But we had to pay just to allow peace to reign because if they come for reprisals those youths who did the evil will not be there.
---