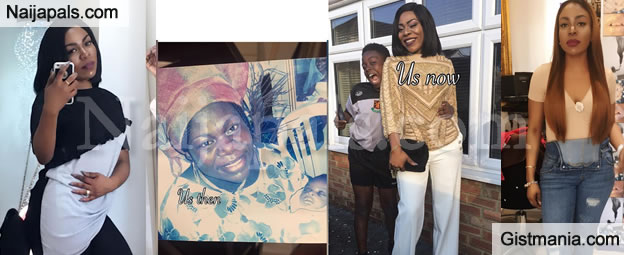 You may find this hard to believe - the 3 ladies in this picture are all the same person. UK based Nigerian lady Idowu Eyin went from a whooping size 20 to an amazing size 12!

The mum of two who now owns an enviable body shocked many when she shared her throwback pictures. Idowu is pictured after the cut in another epic throwback photo with her son. Her weight loss secret, she says, is spinach, 2kg of water, no soda, no alcohol, no tea, coffee or chocolate drink and added:
Never give up on yourself, chase your dreams and one day you'll be living it. Size 20- size 12. Still rocking my body.

---