Nollywood actress Mercy Aigbe has again reached out to her estranged husband Lanre Gentry on social media with an open letter. According to her, her post was brought on by the fact that they were supposed to appear in court together this morning but he didn't show up because he's "on admission".
She says she is a victim and she's choosing to speak out.
Posting a photo of herself in the hospital undergoing a brain scan, she wrote:



Quote

Why will a man who claims to love you, beat you to the extent of breaking your skull… what was my crime? @asiwajulanregentry you have to tell the world what my crime was… Now you are on the run… trying to connive with the police so I won't get justice! Lanre you can run but you can't hide, you can tell all the LIES in this world but trust me at the end of it all the TRUTH will prevail and I will get Justice. People keep saying I shouldn't talk and that I should think of our child. but you keep threatening to kill me, why I don't know!Now that you are conniving with the police I don't feel safe and I have to cry out…We were supposed to be in court this morning and you lied that you are on Admission and can't be in court!
@asiwajulanregentry you on admission? God you can never stop LYING……..then again I ask you why are you afraid to come to court?
#onlyweakmenhittheirwives
#saynotodomesticviolence
#iamavictimandiamspeakingo




The actress has also changed her Instagram handle from @mercyaigbegentry to @realmercyaigbe and has removed her husband's surname "Gentry" from all social media accounts.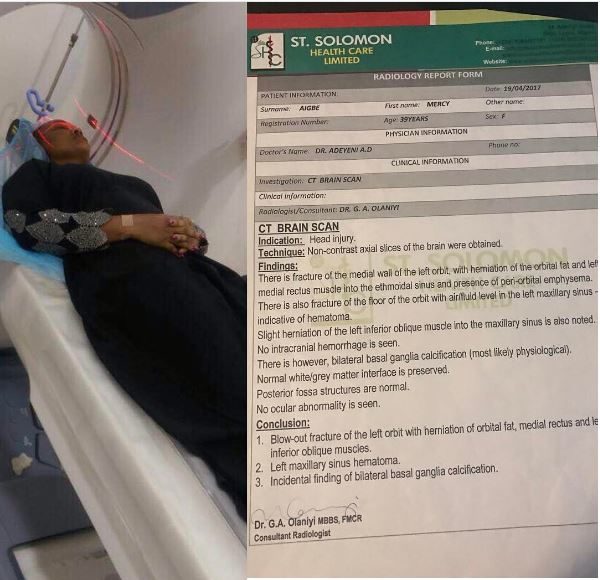 Posted: at 8-05-2017 03:36 PM (5 years ago) | Hero