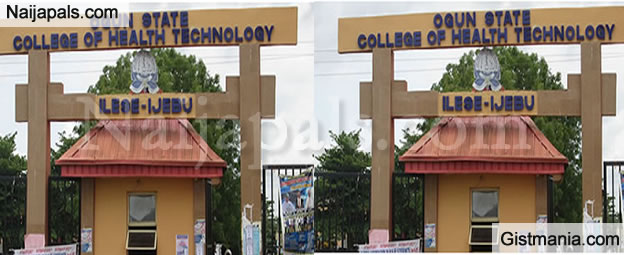 The Ogun state government has set up a panel of inquiry into the sex scandal currently rocking the Ogun State College of Health Technology in Ilese Ijebu involving a lecturer of the school, Dr Oluseyi Adu and a Dental student of the school simply identified as Mosunmola.
The student has accused Dr Adu of being responsible for her 9 months pregnancy, a claim the lecturer has denied, arguing that when he had sex with her in August 2016, he used a condom. Read story here
The state Commissioner for Health, Tunde Ipaye, has ordered the permanent secretary in the ministry to investigate the case and report back to him in one week. Adu who is a staff of the Ministry would be invited by the panel as well as Mosunmola.
Meanwhile the management of the school has denied both the lecturer and Mosunmola. According to the public relations officer of the school, Ayodele Alaga, the accused lecturer is not a staff of the institution.
He said Adu is just a visiting lecturer and that Mosunmola as at the time she got pregnant, was no longer a student of the school.
He said what happened between both parties was consented to and that the name of the school should not be dragged into their unnecessary scandal. In the meantime, everyone awaits the outcome of the probe panel setup by the state's Ministry of Health.