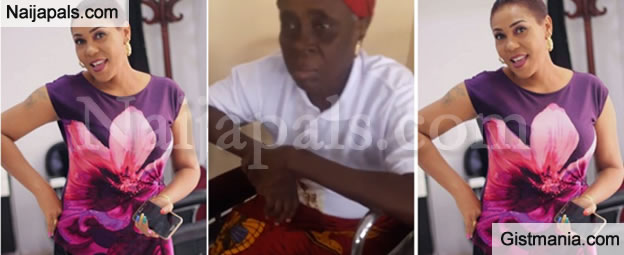 Nollywood veteran actress, Shan George is finally taking her bedridden mother home 6 years after she stayed in the hospital. According to her, being the only child hasn't been easy, saying she begged for help and was turned down severally.
She shared a video of the hospital while talking about how she would miss the place. She wrote;
"This is d UCTH (university of calabar teaching hospital) where my aged ill bedridden mother has been, She is getting discharged today. Since 2011 she has been bedridden and done series of surgeries. Well, She is still in a wheelchair but we r going home. As her only child it's been veeeeryy tough in d past 6yrs. Thank u to all my wonderful friends and family members who have helped over d years. And thank u to those who refused to help even when I came kneeling, crying and begging for their help. U made me stronger and more dependent on God. God bless our Parents".