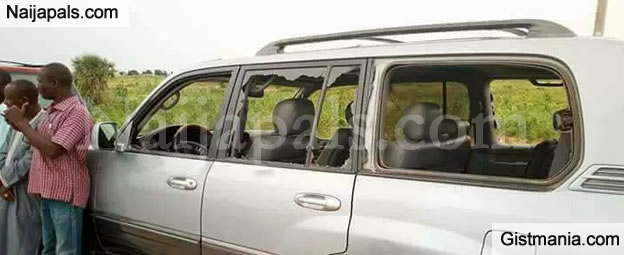 Some Internally Displaced Persons, IDPs, in Maiduguri, Borno state were reported to have angrily attacked some sponsors who visited the camp to donate relief items.
According to report, the IDPs went on rampage, attacking vehicles of the donors for donating too little food supply and relief materials.
The IDPs were reported to have based their anger on the fact that the group of persons brought too little food items and relief materials to their camp just to deceive people that they are also donors to the less privileged.
The IDPs were reported to have accused some Nigerians who visit the camp of using them to gain public attention.
The rampaging IDPs pelted stones at the group and also used sticks to destroy the vehicle used to bring them supplies and relief materials.