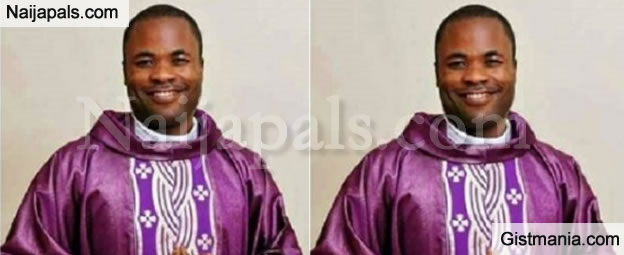 Nigerian priest, Reverend Father Patrick Edet, who resigned recently from the Catholic Church in Nigeria, has officially launched his own church in Uyo, Akwa Ibom State. Edet reportedly ran a 'Pentecostal-styled' fellowship called Grace Family Outreach within the Catholic structure before he resigned as a priest. Mr. Edet, who had been a Catholic priest for more than 11 years, stunned the Catholic community in Akwa Ibom when he announced on a live radio programme on August 2 that he was leaving the Catholic Church to live his life as an independent cleric.
As a result, he was stripped of his rights and privileges as a priest and barred from associating with Catholics. Following the incident, the priest has now launched his own ministry with many people excited about the development. Some Catholic members have been attending the programme, even though the Catholic Bishop of Uyo Diocese, John Ayah, had earlier warned that any Catholic member who attends his programme or identifies with him (Mr Edet) in any way "does so at the risk of his or her Catholic faith and membership."
Mr. Edet on September 1 launched a "mega revival" programme in Uyo, using his outreach. The eight-day programme, which he tagged "The Great Awakening", is currently holding in a city hall and has been attracting large crowds daily.
He has also erected billboards at strategic locations within the city to announce the programme which is his first major public outing since he quit the Catholic Church in August.
A member of the outreach, who gave his name simply as Chukwuemeka, told us on telephone that Mr. Edet would be holding subsequent meetings in the city hall.
On Saturday, during the second day of the church programme, several people defied the heavy rainfall to attend his programme as He didn't, however, say how often the meetings would take place.About six police officers were deployed to guard the congregation during the programme.