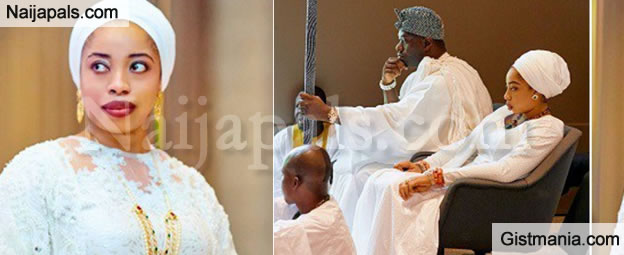 REPORT REACHING US THAT THE OONI OF IFE HAS ACCEPTED A BRIDE PRICE REFUND FROM HER FAMILY.

For Olori Wuraola who is the former wife of the Ooni Of Ife, Oba Enitan Adeyeye Ogunwusi, the coast seems clear now for her to remarry if she wishes.

Why? The customary bride price paid by the revered monarch has been returned fully from the elders of Queen Zynab's Family in Benin City, Nigeria.

According to a source in Benin, the Ooni was initially reluctant to collect the bride price, but was persuaded by the Elders as a way of closing the controversial marriage and separation.
"She's free now, she's free…," the Ooni was quoted to have exclaimed afterwards.


Recall that after the declaration of Olori Wuraola that she was done with the king, a Yoruba popular Ifa traditionalist, playwright, actor and author, Yemi Elebuibon opined on the consequence of a queen separating from a king.

While noting that Ooni would not be the first Yoruba Oba to be separated from his wife, Elebuibon stressed that marriage breakup is not very common among Yoruba Obas.

He said, "The wife of the Oba will be asked to consult Ifa and Ifa will give directions on how she will make the necessary atonement for her cleansing. In Yoruba tradition, a woman who has been married to a king cannot lay with any other man even if the marriage breaks up. But when the right atonements have been made, there won't be problem."

On the kind of problems which an Oba's ex-wife might encounter if she refuses to undergo the traditional cleansing rites, Elebuibon said: "For the woman, she might not really have a problem but for any man who sleeps with a queen or marries an ex-queen without the appropriate cleansing, the man may die prematurely, he may be struck with sickness or there might be retrogression in his life."

He explained that if an ex-queen wants to remarry, she will have to do the cleansing with her new husband. Both of them have to take part in the atonement procedures so that they won't have any future problem.
---