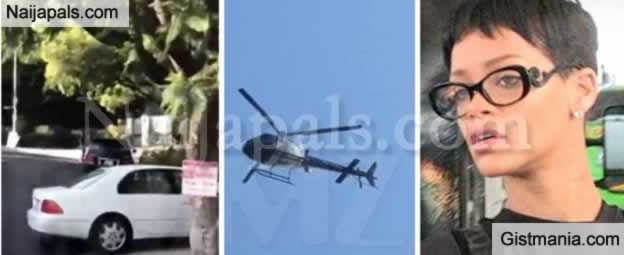 Rihanna's home in Los Angeles was earlier today swarmed by Los Angeles police officers and a helicopter after she fell victim to a faulty home alarm system.



According to TMZ, law enforcement sources say they responded to a home alarm at the singer's home Monday night.



In a video — obtained by TMZ — multiple units can be seen parked outside the property. An LAPD helicopter was also spotted hovering above Rihanna's home in response to the alarm.

TMZ reports:

Our sources say it was eventually determined the alarm was accidentally triggered, though Rihanna was not home at the time.

As for the heavy police presence, we were told it was because of the history of intruder's at Rihanna's crib.



TMZ broke the story … an intruder was arrested at Rihanna's home, property back in May after he allegedly broke in and spent the night. The man allegedly told cops he was there to have sex with the singer — though she was not home at the time — but he did not intend to do it forcefully.

The man was eventually charged with felony stalking and burglary.

Watch Video Here