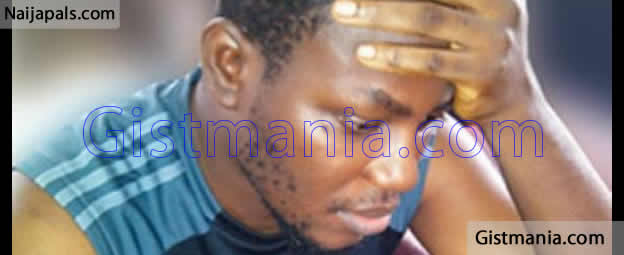 So there's this trending converstion on Twitter shared by Odudu Johnson.

According to him, 'my friend's girlfriend has a sugar daddy she's been dating for a long time now, and my friend knew about him because he has been with the girl since University. Now the sugar daddy is promising him a job if he agrees to marry the girl, my nigga is dead confused and I don't know wat to say'.

Follow the rest of the story below and share your thoughts...


So my friends Girlfriend has a sugar Daddy she's been dating for a long time now ,and my friend knew about him cuz his been with the girl since Uni .
Now the sugar daddy is promising him a job if he agrees to marry the girl ,my nigga is dead confused and I don't know wat to say.

— Odudu Johnson (@Ody_johnson) September 18, 2018
So to shade more lights inbtw, my guy has been dating this particular girl since 2009 and knew fully well of the sugar daddy...
The girls immediate family knows the sugar daddy very well ...
Man sponsored the girl through University ...

— Odudu Johnson (@Ody_johnson) September 18, 2018
Like its eazy to get the job without connect....
He got a good nysc ppa connect from the man last year and now the incentive of giving him the job connect is by marrying the girl....
Lolzz

— Odudu Johnson (@Ody_johnson) September 18, 2018
Nigga knew abtt the man even before approaching the girl so his not judging the girl only that his scared the nacking will continue even after marrying the girl..

— Odudu Johnson (@Ody_johnson) September 18, 2018
The continues and future nacking is what's giving headache..
But man needs the connect.

— Odudu Johnson (@Ody_johnson) September 18, 2018
Published at:
08:29 AM, 20/09/2018 (5 months ago)
Author:

kacy lee
Problem with this article? Please email reporter[at]naijapals[dot]com or visit our contact page
---