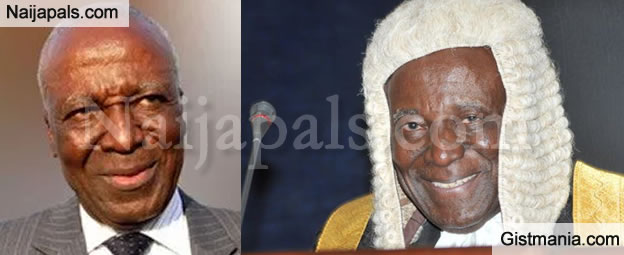 Former Chief Justice of Nigeria, Idris Kutigi, died in a London hospital on Sunday after a brief illness..This was confirmed by his eldest son, Sani Kutigi.

Kutigi confirmed the death in a telephone interview with the News Agency of Nigeria in Minna on Sunday.


"We are making arrangements to transport our father back for burial," he said.

Late Kutigi was born on Dec. 31, 1939 and left behind 18 children and over 40 grandchildren.
He was the Chief Justice of Nigeria from Jan. 30, 2007 until Dec. 30 2009.

---