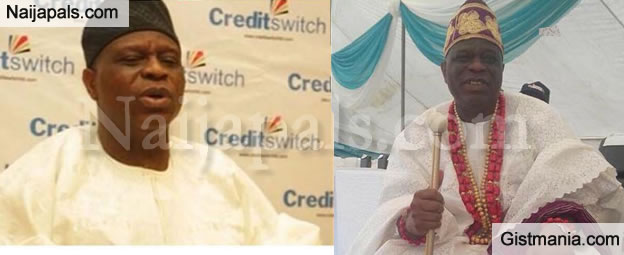 Chief Ope #Bademosi, the chairman of Credit Switch Technology, has been murdered by his cook, 3 days after resuming duty,

Bademosi was killed in the early hours of Wednesday, at his residence in #Ikoyi, Lagos. He was reportedly found in a pool of blood, with multiple stab wounds. .

"When we got inside, we saw the man in a pool of blood with the volume of music increased to the highest level," a neighbour said.

In an interview with a homicide investigation officer, a source said: "This is very wicked. In fact, that guy must be a devil itself. He stabbed the man in multiple places. I was the first to enter the apartment.

In fact, the music was so loud that even if you were to be killing 20 people here, no one would hear them scream. After committing the act, the guy went to the toilet and pulled off the white uniform meant for cooks he was wearing because it was all stained with blood.



He also left the knife he used inside the toilet there. If you see the knife, it's a very strong, long and sharp knife that could only be authorised for military personnel.

Afterward, he ransacked the whole apartment and carted away all valuables he could lay his hands on including an unaccountable sum of money, jewelries and the deceased phone.

What baffles us more is that, no one seems to know anything about him because he was only employed few days ago and brought from Ondo state to resume just this last Sunday. And they only know him by his first name, which is Sunday.

Again, we went through his things and found some old pictures of him putting on a camouflage belonging to republic of Benin military.

Also he was in a group picture with all of them wearing #Benin Republic military uniform, which suggests that he could be an ex-service man in Benin Republic."
---