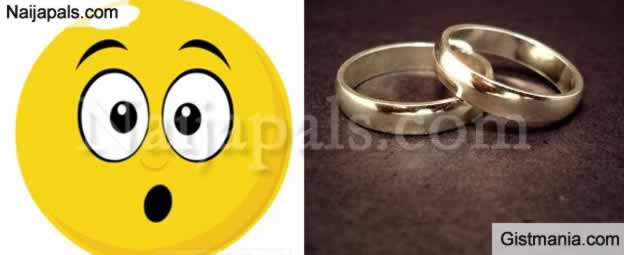 A Nigerian lady whose friend is getting married this next month has disclosed that her friend's groom is the man she warned her about. According to the Nigerian lady who wished her friend all the best in her marriage, she heard she is even pregnant for the man. Read her tweet below;




Quote

So my friend is getting married to the guy she warned me about next month. I learned she's even pregnant.

I wish them all the best


This is coming after a Nigerian lady called out her BFF, who almost succeeded in snatching her husband after she accommodated her. She shared her photo and wrote;



Quote

This picture should go viral please, this is to all lady's married and those in good relationship, her name is Rita Abba n use to be a very gud friend until she squat In my home n at d tym she really wants to find a man n marry, most times i pray for her, look for jobs for her thou she always don't want to work,made her part of my family, gave her home. Never knew she had always wanted my man she tried to take my family in fact she almost succeeded but God is Awesome.I n hubby got separated for some months n he kept d kids n she Rita Abba behind me to take my place.things where moving well for her n my family, she took my kids to gboko of Benue to be with my sister in law n came back to kd.to cut long short, hubby couldn't live with it so he came for confession, she had been the source of all mishap n conflicts. Watch out for this girl who is working for the devil n against God. She is out to destroy peaceful homes,families n relationships. Share this post n u may be saving a marriage or relationship. #ithurtstobebetrayedbyafriend.
---
Posted: at 13-11-2018 12:25 PM (2 years ago) | Hero