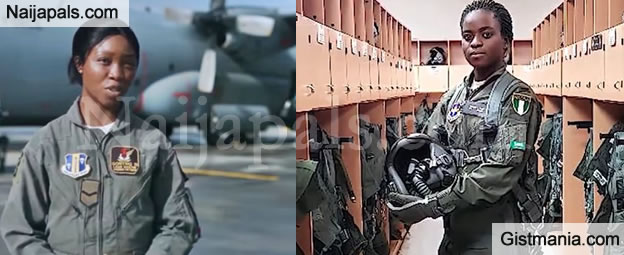 A video showing female officers of the Nigerian Air Force (NAF) doing what they know how to do best, has emerged online. The video which was released by Ibikunle Daramola, director of public relations information of NAF, documents the increasing active participation of female officers in various departments in the force. The documentary, however, said the NAF, under the leadership of Sadiq Abubarak, chief of air staff, has recorded more women involved in active operational areas.


The documentary show one Kafayat Omolola Sani, who is currently undergoing pilot training in the US, and upon graduation, will become the first female fighter pilot of NAF. Another female, T. O Arotile, is said to be undergoing training on flying helicopter training in South Africa.


While sharing the video documentary, the NAF wrote: "The Nigerian Air Force has produced a compelling documentary titled "Nigerian Air Force Women of War", which highlights gender inclusiveness in the Nigerian Air Force and chronicles the increasing involvement of women in combat and core combat support functions in the Service. Thank you for your continued interest in the Nigerian Air Force."

---