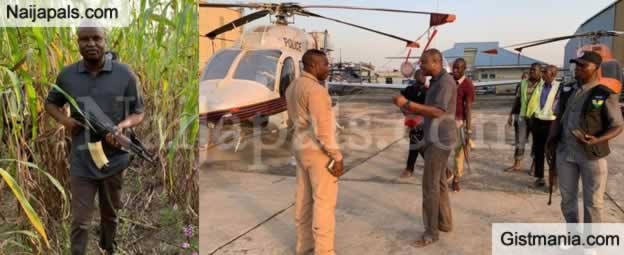 Just like pictures from the scene of a Nollywood or Hollywood movie, Abba Kyari - the celebrity policeman was pictured with his team while in the line of duty.
Nigeria's crime-buster and leader of the IG's Special Intelligence Response Team, Abba Kyari, shared pictures on Facebook after a successful operation carried out yesterday.


He wrote;

Quote

"We Thank GOD for a Successful Operation Yesterday. No Peace for Criminals Terrorizing and Killing innocent Nigerians. The Force Public relations Officer (FPRO) Will make it public Soonest."



Abba Kyari who is being touted as the African Jack Bauer is a dedicated security operative using modern technologies and intelligence system to track suspected criminals and investigate crime.


The young man also craves for media attention and publicity which he enjoys.

---