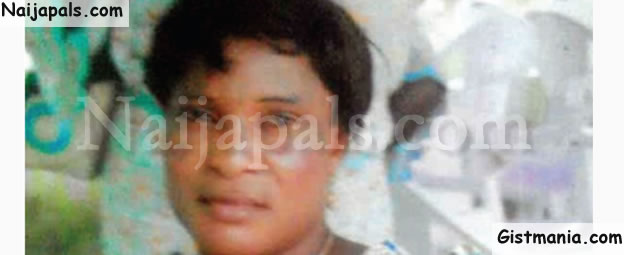 The husband of the deceased, High Chief Kehinde Kalejaiye, said, "My wife went to visit her sister in the Mile 12 area of Lagos on Friday, December 7, 2018. Around 11pm on Tuesday, I was called that she slumped and was rushed to LASUTH as an emergency case.

"When we got there, we were told that there was no bed space; they gave us a wheelchair so that she could be revived and they took her in. We were given a prescription drug to buy, which we did. She was placed on oxygen to support her breathing and a drip was administered to her.

"After some minutes she woke up. When she woke up and told us that she wanted to urinate, which she did. I asked if she was okay and she replied in the affirmative. After some time, I left for the house while she was there with her siblings.

"Around 12am, I was called by her siblings that the oxygen and drip had been removed and we should come and carry her. The LASUTH medical personnel claimed that once a patient had been referred to another hospital, such a patient could no longer be attended to.

"Without ambulance support or prior notice to the hospital, she was referred to the Federal Medical Centre, Ebute Meta. When we got to the FMC, we were also told that there was no bed space and she was again referred to a military hospital in Yaba. Before we could take her to a private hospital instead, she gave up the ghost."

The deceased's younger brother, Israel Ibitayo, said he returned to LASUTH to pick up clothes for his sister when he realised that the oxygen had been removed.

The 23-year-old said, "Not long after she was revived, the nurse on duty came to me and said we needed to change her clothes and I quickly rushed home to pick another clothe for her. On getting back, they had removed the drip and the oxygen. I went to meet the doctor to question him on why the drip was removed and he said he wanted to refer her to another hospital because there was no bed.

"I pleaded with him that she could be attended to in the car if there was a need for her to lay on a surface, but the doctor told me not to teach him his job.

"She died around 5.15am without anybody attending to her. Apart from the oxygen, injection and drip, that she was given, nothing else was administered to her even at the hospital she was referred to.

The Chief Medical Director, LASUTH, Prof. Adewale Oke, in a terse response to an enquiry sent to his mobile telephone by our correspondent, said, "I am investigating the matter."



Watch Video below....








---