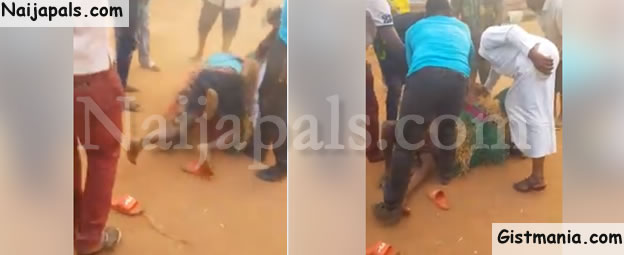 There was a brief commotion at a traditional event held recently during the festive period in Ekwulobia area of Anambra state.

A masquerade held a young boy hostage (literally) and seized him in between his legs on the ground while refusing to let him go.




While this was going on, people at the event gathered to rescue the boy and were told to give the masquerade some money to appease him.

The masquerade was given N20 before he was forced to release the boy who had already been soiled with dirt during the struggle.



Watch the dramatic video below.



Problem with this article? Please contact us
---