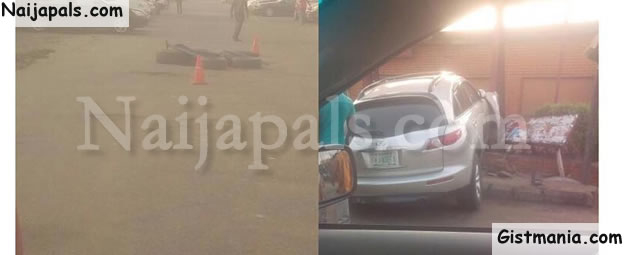 A yet-to-be-identified man has abandoned his SUV after killing a pedestrian in Lagos.

The incident happened around 5am, this morning, around Aguda market, Surulere, but the driver refused to stop after knocking the man down, prompting people to give him a hot chase.

However, as he approached Bakery bus stop, he didn't know there was a bend there, so he rammed the car into a popular eatry called "Little chef." He then abandoned the car and fled. .



A policewoman identified as Idowu, later came to retrieve the car documents and key. The body of the deceased was also covered with cardboard and surrounded with tyres, pending its evacuation.
---