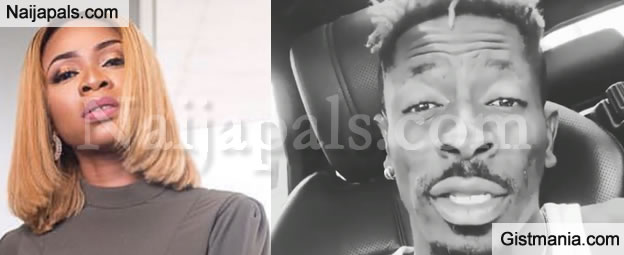 Earlier, Michy, real names Diamond Michelle was reported to have stabbed the Ghanaian Dance hall singer, bolted with their son Majesty,, vital documents and his Range Rover.
Well, Michy has addressed the rumors on her instastory. She ranted about how Shatta Wale distrusts her and assumes that she is going around town having sex with every man she sees.

According to Michy, who is the mother of Shatta Wale's son Majesty, she is in an abusive relationship with the dancehall musician. "I have my life and my son to protect from a lot of things. No one wants to be in an abusive, draining, relationship," she said. "You have no idea how it's like dealing with someone who's always looking for faults on you, they don't trust [because] they can't be trusted, they're insecure, the ego, false accusations, battery, threats, no compassion as if i don't show him all the world," Michy continued.

Swipe left to read her rants and also see Shatta Wale's reaction to the entire drama.


Problem with this article? Please contact us
---