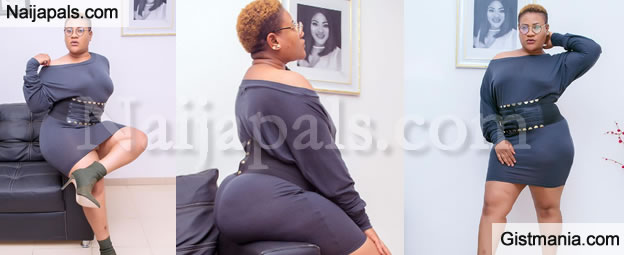 Curvy actress, Nkechi Blessing Sunday has Since her exploits in the famed 'Omoge Lekki' movie (where she put her alluring backside to good use) not stopped flaunting her body parts.....

In a recent chat with Potpourri the actress of Igbo origin who has featured in movies like Okunkun, and many more explained why she loves flaunting her s#x appeal or what Nollywood has come to know as 'selling point'

"It's interesting, I like to show off what I have got. It's not always intentional though. Whenever I flaunt my s#x appeal it is my way of appreciating the work of God, the way he created me. My being able to act has gotten me more roles than my s#x appeal. Though I was featured in Ikatobase and Omoge Lekki because of my s#x appeal.
In the movie Ikatobase, I had to seduce a lecturer because of my s#x appeal," she said.

The Abia State-born actress has many awards to her name.

In fact her nickname which used to be 'Omoge Lekki' is fast changing to 'Omo Ologodidan'.



Problem with this article? Please contact us
---