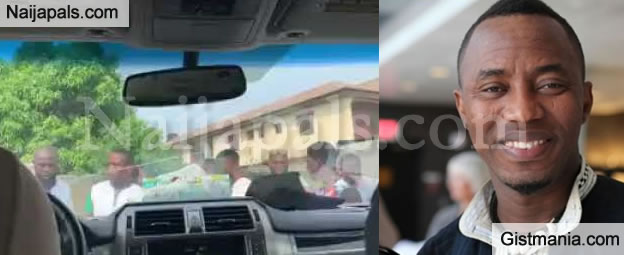 Area boys blocked Sowore's convoy, demands for money or they would deflate his tyres.

Writing on social media, Sowore said:
"No Shishi for bribe!
LIVE: I confronted area boys who blocked the #TakeItBack convoy demanding for money while the police looked on saying "give them anything" I told them we are not thieves and I cannot give them anything because we are working hard to liberate them from their oppressors. This has been my experience in several places."

Problem with this article? Please contact us
---