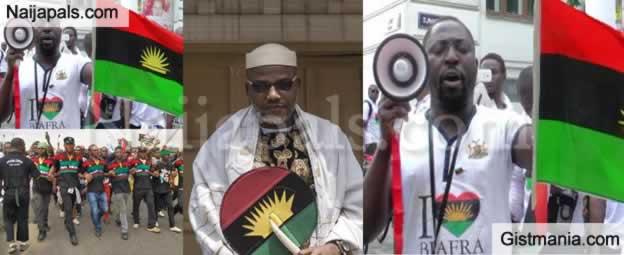 The leader of the Indigenous People Of Biafra IPOB, Nnamdi Kanu has called off the election boycott hours before the 2019 general elections.

Kanu who tweeted this message and also sent a voice note on Valentine's Day, February 14 has said that the terms and conditions have been met.

The IPOB leader who is presently not in Nigeria had called for and ordered for the boycott of the elections saying that the Federal government had terms and conditions to meet if the Indigenous Igbo people would take place in the elections.

He however did not specify the terms and how they were met.


Having confirmed this evening that all our preconditions and terms have been met, signed, sealed and delivered; I hereby call-off the election boycott across Biafraland on Feb. 16, 2019. I dedicate this historic victory to the formidable #IPOB family worldwide.

— Mazi Nnamdi Kanu (@MaziNnamdiKanu) February 14, 2019
---